The Free Food Spree!
It does look as if  recession has invoked the compassion of food outlets. Free food seems to be the mantra for a number of the food brands. The latest taker for the free food concept is Oscar Meyer. Yes free hot dogs! Lets take a look at the brands that offered free food:
 
Free Food Spree 1- Oscar Mayer's Jumbo Franks
 
A free pack of Oscar Mayer Jumbo Franks were being distributed this wednessday! All you had to do is register at the site to receive a coupon for the free pack. The coupon might take some time to reach those who booked for it, but once it reaches you can exchange the coupon for some delicious and free Oscar Mayer franks! For those who got these hot dogs check out these great Hot Dog recipes.
 
Free Food Spree 2- DiGiorno's Flatbread Melt
 
You are too late for it guys. This was also a one day event held by DiGorno on May 18th where the free food to be given out was the delicious Flatbread Melts!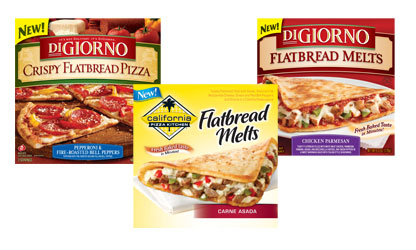 Free Food Spree 3- KFC and Oprah
 
Now this was a disaster from the start! The very fact that Oprah and KFC coupled up for a free food event infuriated PETA activists and they dint fail to express their disagreement (they never do fail to express. do they!) Then when the distribution of free food started, they ran out of the chicken meal. This time it was the consumers who got infuriated!  What followed was the refusal to exchange coupon for food and then a request to fill in a form at KFC so that they can get you the meal later! Disaster! For those who dint get the chicken meal here is a wonderful Kentucky Fried Chicken recipe!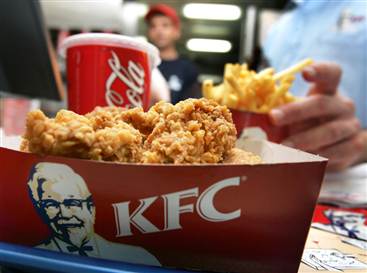 Free Food Spree 4- Mars' Chocolate Bars

 
Now this is the yummiest free food plan ever! Who wouldn't love it? This runs throughout the summer almost till mid September! The Mars' Real Chocolate Relief Act promotion, allows consumers to log in each Friday and claim a coupon for a free chocolate bar! For all those who are already scheming to get more than four ..dream on! You are allowed only four bars! A spoiler? ..Not at all. They are giving out almost 250,000 chocolate bars every week! Use your friends and family, people!!!
 
If you look at it cynically, it is possible that the decision to distribute free food is not a result of compassion but an ambitious and opportunistic way to generate brand loyalty. But who cares about that as long as we can we get our hands on some delicious and free food!
 
Image Credit
www.hy-vee.com
www.msnbc.msn.com
 
The Free Food Spree!