What Cooking Type Are You?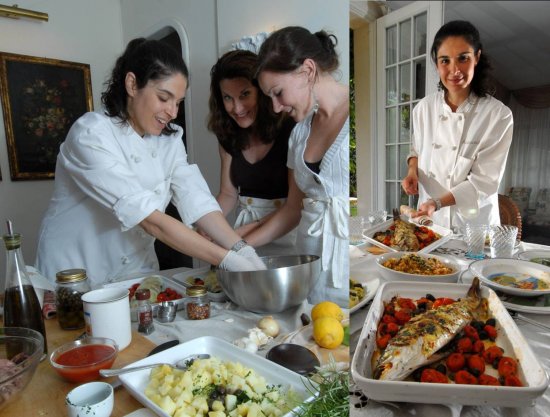 Many of us are great chefs and each one of us is of a specific cooking type! Some of us like trying new dishes almost everyday, while others might want to dish out only tried and tested dishes to be on the safer side. Some of us might be spending days , trying to get a traditional dish the way Grandma used to make it, while others might be thrilled with the idea of introducing some new ingredients into Grandma's dish and enjoying the modern version! Dr. Brian Wansink of the Food and Brand Lab conducted an interesting study on 800 household cooks and found that your cooking type reveals your personality!
Here are some questions on your cooking type that will give you away!
Do you often feel like….
1.  "Let me try out this new ice cream this weekend for my family" or "Here comes the weekend, let me make Harry's favorite scoop! I don't want to experiment anything new and take chances! What if he doesn't like it?"
2. "Harry likes potato wafers more than anything else! So what if they are not as healthy as a bowl of cornflakes? I'll cook potato wafers for Harry for his afternoon snack by the time he returns home from school!"
If your answer is yes to these two questions then you stand a good chance of having a Giving Cooking Type!
The Giving Cooking Type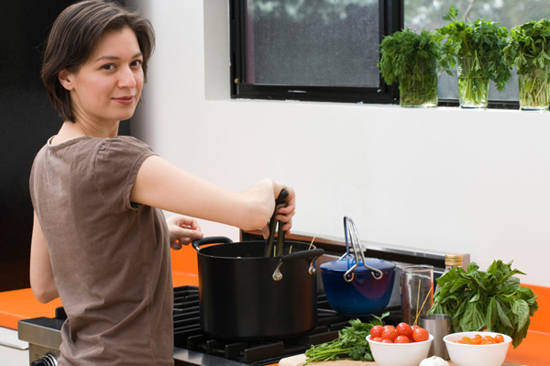 You are friendly and liked well by your family and friends and to be in their good books you always try to give them what they like. You feel that by experimenting with new stuff you risk being rejected by them, if they don't like what you cook! Sometimes, you might even compromise with the quality of food a bit, if your little one prefers to have a tastier but less healthful dish! After all you don't want to displease your bundle of joy!
If your answer to the above questions is no, just proceed further and answer a few more questions! You might be of the next cooking type!
Do you often feel like …
"I can cook anything perfectly! I shall make Harry that Hamburger that was a big hit at his birthday party last week! But, I should try to make it even better than I did last time. My hamburger should be exactly similar to Todd's (the world renowned chef) hamburger! No way should it be any less!
Well if your answer is yes, your child is fortunate to have a mama with gourmet tastes! Congratulations! You belong to the class of Methodical cooks!
Methodical Cooking Type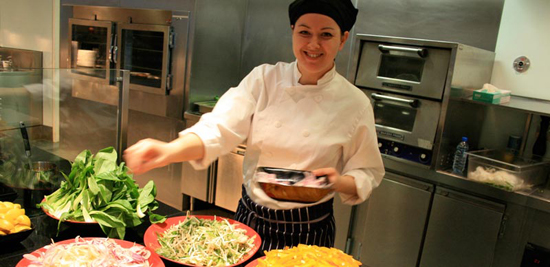 You are a perfectionist and an expert cook. You have a treasure of gourmet dishes at your disposal and you are always trying to better yourself! Cheers and congratulations- you are pretty talented!
If you still haven't come across your cooking type answer the following question:
Do you often feel like …
"Potato wafers are bad for Harry! I'll not give him potato even he throws tantrums! I'll give him cornflakes instead, come whatever!!! I cannot let tasty fast foods take his health on a ride!"
If your answer is yes, then you are a Healthy cook! Here's a word of caution for you – Don't stress on health food always for your children. Eating less healthy foods occasionally might not make them fall sick, but eating less tasty and more healthy foods will make them sick out of depression and craving for good tasting food!
Healthy Cooking Type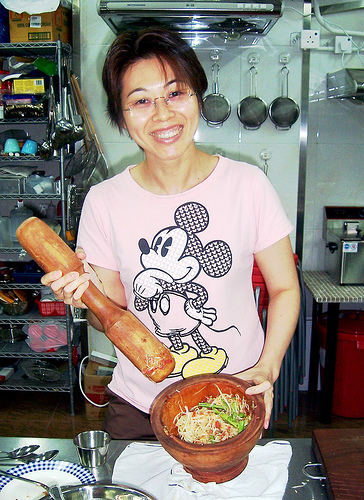 You are always on the lookout for health food! You are a greens, fresh vegetables and fruits freak!
Have you related to any cooking type yet? If not, be patient and just answer this question:
Do you often feel like …
"I should be the best cook of my neighborhood! I'll always keep myself abreast with the latest dishes and outdo my friends! After all, my dishes should be star foods and my guests should rate them better than those made by any of my friends!"
If your answer is yes, then you are of the competitive cooking type!
Competitive Cooking Type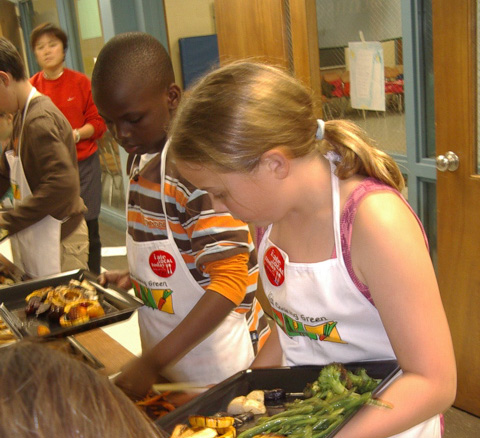 It is natural for us to feel that we should be the best, but if you are strongly obsessed with outdoing your friends, let me tell you that are not a foodie at all! Cooking is not your passion at all! You are only perfecting the art to impress others! Hats off to your hypocrisy!
Well, if you still haven't found your cooking type, you definitely belong to the last type. But to be sure I would like to ask you …
Do you often feel like…
"Harry will like this chocolate ice cream, but what if I add some banana and mango to this basic recipe? Haven't tried it yet… he might not like it! But what the heck! He might like it too! If I don't try how will I know?
If your answer is yes, your grey matter is highly innovative! Congratulations! You are of a creative cooking type.
Creative Cooking Type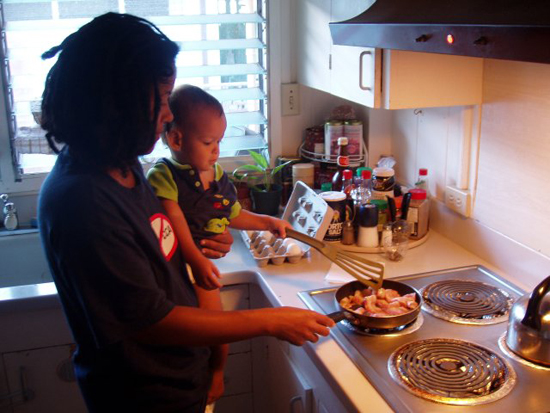 Keep up your creative juices flowing! Try out hundreds of permutations and combinations with food elements! Mother Earth has given us thousands of food stuffs to experiment with! Great inventions make life worth living!
Well, you might relate more to one or the other cooking type. But I believe that most of us are a blend of all the cooking types with our own special compositions- like different dishes with varying percentage of the same ingredients!
There's more on this from the Well Blog of The New York Times !
image courtesy :
venicevenetogourmet
craveonline
caterlinkltd.co.uk
flickr
kidscooking green
 maona
What Cooking Type Are You?