ifood-way to go!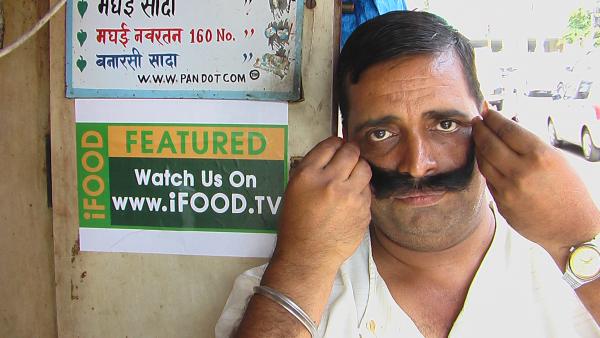 I was pleasantly surprised to find out that www.ifood.tv  is actually getting very popular here (I'm writing from Mumbai and I have been featuring stuff…mainly street food).
I'd been cajoled into joining ifood by my very, very dear friend, Sharib (khau khan). I'd signed up more than 6 months ago but hardly ever visited the site because I'm not a foodie at all. In February, I shot "Muchhad Paan Wala", the most famous paan vendor in Mumbai. I wasn't happy with what we captured on video and didn't sit to edit the footage for 4 months! Then, in June, I thought, may be I should revisit it. I parked my backside to my chair for a week (it was a tough edit and since it was a first, I was also taking time getting to know the software, which would hang every now and then)! I somehow managed to put it all together and was quite happy with my maiden effort. Some people on ifood seemed to like it, too.
A couple of days ago I decided to pay a visit to "Muchhad" and also meet Ashika, the girl who anchored the video…we were seeing each other after 5 months. I thought I'd put up a sticker (ifood featured) at the paan shop. What took me by complete surprise was that the "Muchhads" had seen the video much before I'd had a cd delivered to them. I wondered how! They told me they'd seen it on the net and were very excited about the fact that it's the number one video on the site! (I completely forgot that they are possibly the only paan shop in the world who have their own url- www.paan.com., so they are quite net savvy). They went on to tell me (in their characteristic animated, excited tone) that a lot of their customers had seen them featured on ifood. A lady actually got off her Mercedes, not to buy paan but to tell them how much she loved the video! The "Muchhad" brothers said that they had never been featured so well. I was obviously thrilled…thrilled that they liked the feature, that my hard work was being appreciated and that ifood was indeed being visited by a lot of people.
Before I left the shop, the "Muchhads" put up not one but two stickers and Ashika and I came back home with a bundle of frozen "meetha" paans!
Now that I've shot a few videos (Muchhad Paan Wala, "Pav Bhaji" at Juhu Beach and Juhu Beach, Mumbai), I do see myself developing a "taste" for food. More than anything, I love seeing food through the lens. The colours are so vivid. Forgive my analogy but the only images that have true colours are of things that are natural…things like fruits, vegetables, plants and blood!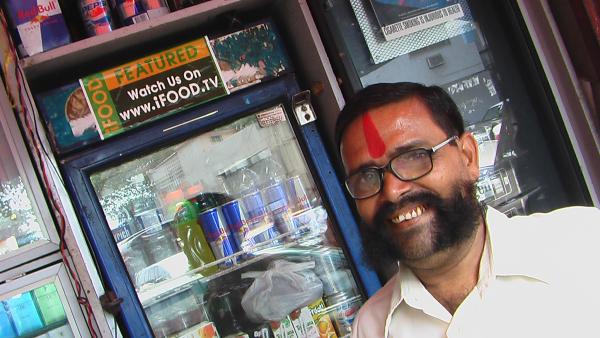 Ifood-way To Go!