Stick To The National Sticky Bun Day

20 Feb 2013
This is one sticky situation you would love to be in. February 21 is National Sticky Bun Day, which means you can gorge upon these sticky delights, also known as cinnamon buns without feeling guilty. After all, a roll of unleavened bread, topped with pecans, maple syrup, honey, cinnamon and butter - together or individually, cannot be ignored at any cost. Although ancient Egyptians started adding honey and nuts to their bread, it was the German settlers in Pennsylvania, who are credited with creating the modern-day sticky buns. Celebrate this Pennsylvania specialty with some of the choicest recipes from the ifood.tv storehouse:
Sticky, sweet, light and vegan, all at the same time. You cannot get any better than this recipe, which will cater to both vegans and those who don't care much about veganism as well.
Cinnamon buns are believed to have originated in Philly and that is why the name has stuck. This recipe will take you back in history when good things did come in small packages.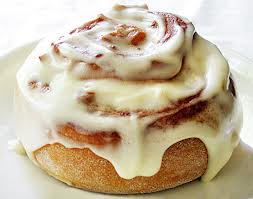 Although making sticky buns is more or less the same recipe anywhere in America, you can try to reduce the time further by adopting this one for a quick cinnamon bun for the National Sticky Bun Day.
Eating dessert for breakfast is everybody's secret dream. You can fulfill yours by making these breakfast rolls, just in time for the sticky bun spirit.
Other Articles You May Like To Read:
1. Top 10 Traditional Easter Breads
2. Tips To Prepare Low Fat Cinnamon Roll
3.War-Torn Libya Loves The Cinnabon Taste
Image Courtesy: sheknows, jewmalt, thechefmaven, kingarthurflour, browneyedbaker
Stick To The National Sticky Bun Day