Are You Game for National Irish Coffee Day?

24 Jan 2013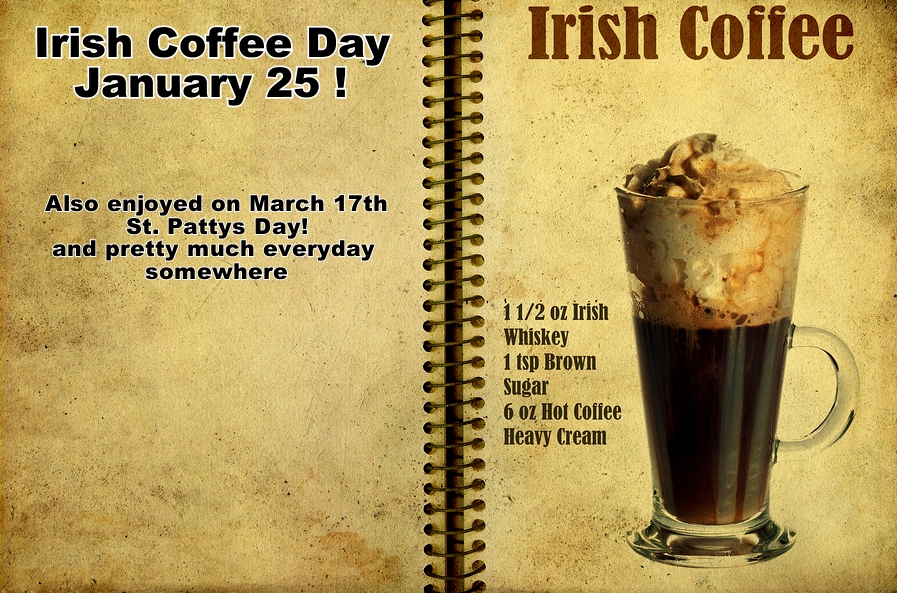 January 25 is National Irish Coffee Day and as Irish actor Alex Levin put it once, "Only Irish coffee provides in a single glass all four essential food groups: alcohol, caffeine, sugar and fat…" It is no wonder that many of us all over the world have shown our appreciation and love for this drink. 
The story behind the birth of the Irish coffee is not just interesting, it is legendary. A man named Joseph Sheridan, who is credited with the original recipe of this beverage, thought it up while serving tired and cold passengers arriving at a small airport in southwest Ireland, where Sheridan was operating a restaurant. Sheridan tried to liven the weary passengers' spirits with the hot coffee and whiskey blend, topped with whipped cream. That was back in 1942 and since then, the iconic warm whiskey-coffee has maintained its longevity and popularity for centuries.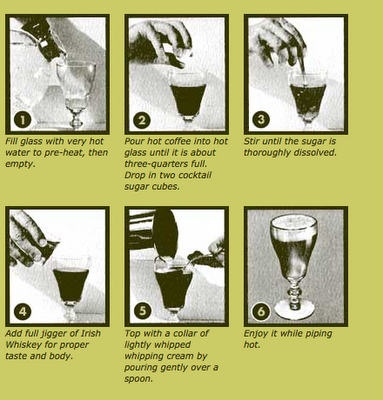 Some of you may be surprised at the fact that a drink, originating in Ireland, is being celebrated in North America. Well, thanks to the Buena Vista café of San Francisco, which first began serving it, we have all come to grow and appreciate this drink. If you are looking for a way to celebrate the National Irish Coffee Day, here are a few recipes to get you started:
St. Patrick's Day Irish Coffee
Other Articles You May Like To Read:
1. Foodie Thoughts For 25 January
3. National Coffee Day - Celebrating With A Cuppa
Image Courtesy: 184, dyingforchocolate
Are You Game For National Irish Coffee Day?