National Blonde Brownie Day Is Here

21 Jan 2013
January 22 is National Blonde Brownie Day. This is one brownie, which is not actually brown, but blonde, or pale in color because instead of the dark brown chocolate, you use light brown sugar to make these. If you not familiar with these blonde beauties, then we've got some recipes to help get you started:
This is the classic recipe for making blonde brownies. Add walnuts, raisins, or chocolate chips to add more texture to this otherwise straightforward and simple recipe.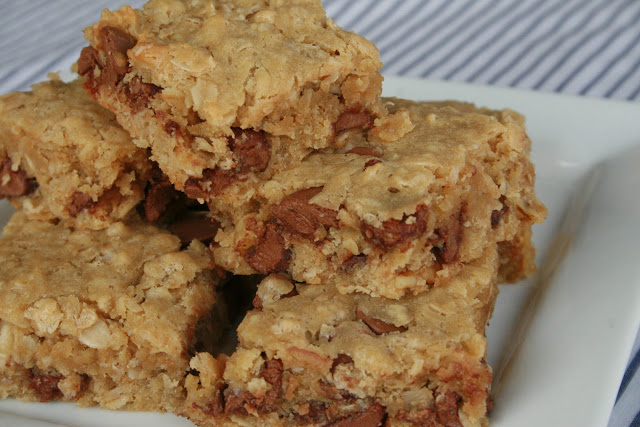 Light brown sugar, crushed salted peanuts, butter or light margarine, flour, sugar come together to make some delicious blonde brownies. Bake them a day or two in advance and host a children's party on this day.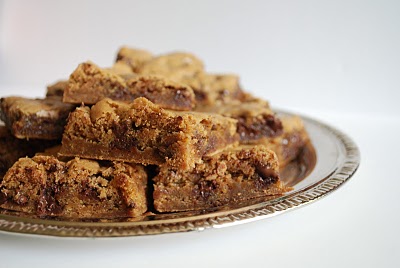 For those who are gluten-intolerant, this recipe is perfect for you. It uses soy flour, potato starch and corn starch, instead of wheat or all-purpose flour. It is easy to make and equally tasty. 
Chocolate Chip Blonde Brownies
Just because it is Blonde Brownie Day doesn't mean you should give up chocolate in these recipes. You can make your blonde brownies with chocolate chips and still be celebrating this holiday!
Another delicious way to make these light-colored brownies is to use cream cheese as one of the ingredients. This adds more flavor and a creamy rich texture that makes these brownies extra-moist. 
These nutty blonde brownies will be a perfect accompaniment to your coffee or tea in the morning or as a mid-afternoon snack. With the addition of peanut butter, these brownies end up being softer and more chewy than regular brownies.
Other Articles You May Like To Read:
1. Foodie Thoughts For 22 January
2. How To Create A Brownie Day Food Basket
3. How To Plan A Brownie Day Party
Image Courtesy: kraftrecipes, agroovymom, thejunebride, brownhousebakery, pinkstripes, recipe, greenowlcrafts
National Blonde Brownie Day Is Here