Top 10 Sustainable Vegetables

4 Jun 2012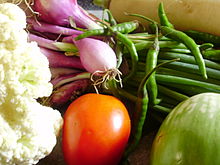 No meal is complete without vegetables which form an important part of our diets. Efforts are underway to grow many sustainable variates of vegetables that are free of pesticide residues and other dangerous chemicals and toxins. This can be achieved only when they are grown by improved agricultural practices and are 100% organic. Such methods support local farmers, do not threaten our planet with chemicals that pollute the air and water bodies and can be consumed by humans without any damage to their health. Also, organic food is healthy according to researchers. Many studies have shown that vegetables which are grown organically taste better and have higher concentration of nutrients. The top 10 vegetables that are recommended for good health and greater sustainability are described below.
Eco Friendly Vegetable Options
1. Heirloom Tomatoes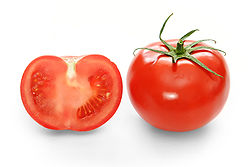 These are grown by strict organic methods and are certified by government agencies around the world. They have original genes and have not been modified in any way for commercial purpose. Additionally they are rich in antioxidants called lycopene which have anti cancer properties.
2. Spinach
They can be be grown in pots right in your kitchen without the need for any pesticides. Cultivated in such a manner they taste great while providing the body with magnesium, folic acid and B carotene.
3. Mint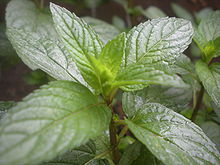 It has powerful essential oils that naturally discourage the growth of pests and insects. It grows well in cool and shady areas and is a rich source of dietary iron. Grow organic food at home and support sustainability. 
4. Eggplant
This beautiful versatile vegetable is being grown by keeping the importance of green farming in mind. Many farms are growing them under cover from rain and sun so that chemical free produce is available all year round. This is one of the few vegetables that has iron which is important for many body functions. 
5. Cucumber
This low calorie vegetable grows without much effort and is naturally resistant to pests and insects. The high amount of moisture it contains makes it  cooling and good for health.
6. Capsicum
These can be grown in your kitchen garden in large pots and containers very easily. All they need is a sunny spot and sufficient water. A great sustainable vegetable that is rich in vitamin C and antioxidants.
7. Beans
Not only are they a valuable source of protein, they also need very little water for their growth. Many varieties of beans that are grown without the use of fungicides and insecticides can be found at your nearest market.
8. Peas
There are many modern varieties that are sturdy breeds and can withstand low water levels and are not much affected by change in climates. They are protein and fiber rich and can be used in many different recipes.
9. Asparagus
It is truly sustainable because once grown it gives produce continuously for around 20 years. Organic asparagus is easily available and is a better choice for health as it is free from dangerous contaminants.
10. Broccoli
It grows well in soil that is rich in natural compost and does not need any special feed for its growth. It is power-packed with antioxidants and is considered by many as a super food.
Give sustainable farming a chance by buying the above listed vegetables that are wholesome and nutritious. This is also a small step towards making the planet greener for us and our future generations.  
Image Credit  en.wikipedia.org
Top 10 Sustainable Vegetables