Top 10 Sustainable Tunas

30 May 2012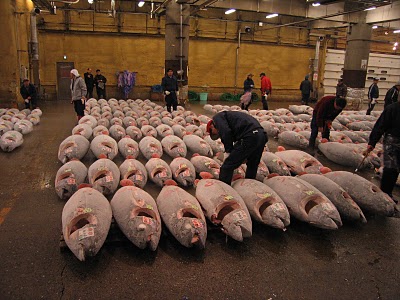 The use of tuna can impact the environment in more ways that one can imagine. This is why the following sustainable tunas top the list in the measures that are needed for a greener planet. When fishing is done in a manner that does not endanger the tuna species or put undue pressure on their numbers, it means that sustainable practices are given high priority. This ensures that there is a healthy population of tuna fish in the wild as every marine animal plays a vital role in maintaining the food chain. Also such fish have low levels of mercury that makes them a healthy choice. Greenpeace releases sustainability ranking on tuna fish and the top 10 green fish to buy are listed below. 
Eco Friendly Tuna Options
1. Bluefish
It is considered by many as the seafood of the future. This is because this species has a healthy population and overfishing is strictly banned making it a truly sustainable tuna. It also has low levels of methyl mercury and is safe for consumption.
2. Albacore Tuna
This is a large sized migratory tuna that is also called the chicken of the sea because it is pale and meaty. It has a large breeding population and according to regulations, it is not over fished. Its protein content is very high making it valuable.
3. Skip Jack
Based on the present consumption rates, the skip jack tuna is considered to be a sustainable alternative to other endangered and slow breeding fish. It can be purchased fresh, frozen or canned and has many fatty acids good for health.
4. Bigeye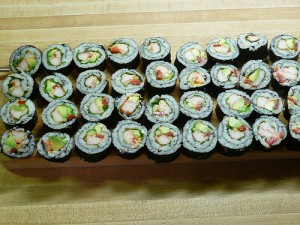 This has been added to red list of endangered species. It is low in mercury and high in protein.  Buy only certified and farmed bigeyes so that the wild population has a chance to reproduce and survive.
5. Tongol Tuna

Not only does it contain low levels of mercury, it is also fished in areas which follow strict policies and have enabled a sound population to survive. It has good amounts of omega 3 fatty acids that are the healthiest fats available. 
6. Bullet Tuna
Most often used to make sushi, this fish grows quickly and is present in good numbers in the wild. Farmed varieties are also available. It is low in fat and high in protein.
7. Bonito
It is a small fish which breeds fast and does not accumulate huge amounts of mercury. A good option to consider next time you step out to buy fish. Safe to consume by pregnant women too.
8. Frigate
It is a well protected species that is not harmed by over fishing and has a natural healthy population. Tinned and canned varieties are available so that healthy tuna meals can be enjoyed. 
9. Little Tunny
It is most abundantly present although not adequately consumed. Eating this more often can avoid the depletion of other tuna sources from the oceans. It provides good quality protein and vitamin D. 
10. Dogtooth Tuna
This species has a good population due to good fishing practices and strict law enforcement. It has high amounts of vitamin D which supports many essential body funcions. Frozen dry and fresh varieties are available. 
Keep the above points in mind the next time you shop for tuna. Make a sustainable choice for yourself and the planet.  
Image Credit  shizuokasushi.com, avataraline.blogspot.in, evewaspartiallyright.blogspot.in,  
Top 10 Sustainable Tunas