Top 10 Chefs Of India
17 May 2012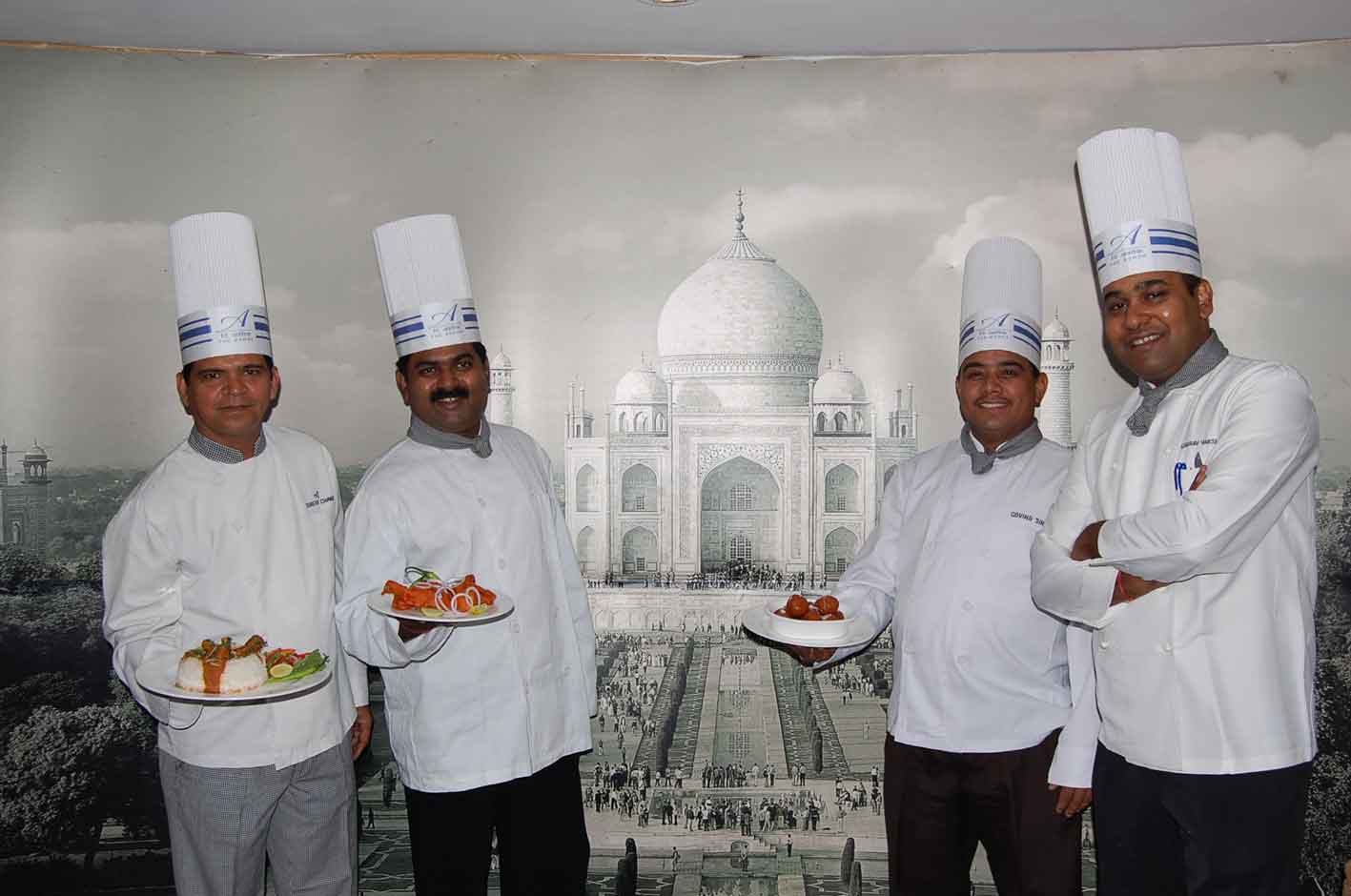 Indian cuisine is one of the most diverse cuisines in the world. The chefs of India have proved that they are flexible and versatile enough to add commendable twists to traditional delicacies in order to adapt to the needs and desires of international palate, at the same time taking care that the authenticity is not lost in the process. Here is a short biography of some such mesmerizing culinary giants from India…
My Favorite Indian Chefs
1. Vikas Khanna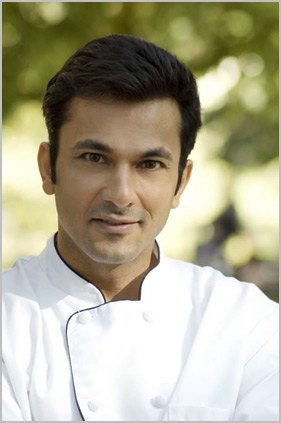 This Michelin Starred chef is much more than a restaurateur and food writer. His New York-based restaurant, Junoon, is one place where you could get a taste of his admirable cooking skills. He was voted "New York's Hottest Chef" by "the New York Eater blog." His popularity got an extra boost after he hosted the Indian version of popular cookery show, "MasterChef" - "MasterChef India Season 2." He has also authored a handful of books, including "Mango Mia - Celebrating the tropical world of Mangoes "and "Vikas Khanna Ayurveda - The Science of Food and Life." He currently grabbed the limelight after co-hosting President Barack Obama's cocktail reception, jointly produced by the "LGBT Leadership Council," "Futuro Fund", and "Obama for America".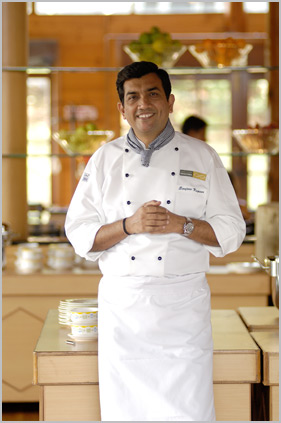 A household name in Indian kitchens, Sanjeev Kapoor has made admirable contributions to Indian dishes, in the form of recipes as well as cookbooks, "Healthy Indian Cooking for Diabetes", "Roti-Paranthe", and "Cocktail Snacks", to name a few. His cooking show – "Khana Khazana" – is one among the most popular culinary show in Asia and is showcased across 120 countries.
3. Anjum Anand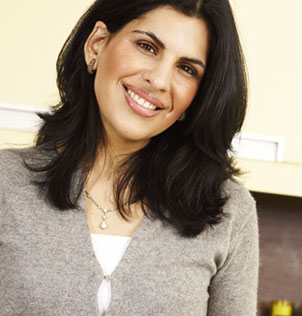 Her awesome cookery shows and simple, yet versatile cookbooks have made this food writer a favorite Indian chef among the British. She authored "Indian Every Day: Light Healthy Indian Food" when she was just 25. She believes in Ayurvedic concepts of keeping the food fresh, light, and healthy. Her curious accent and coy behavior have given her the nickname -"the Nigella Lawson of Indian cuisine in Britain".
4. Hari Nayak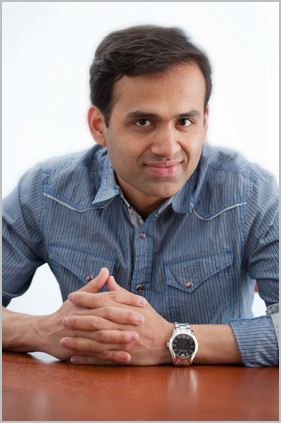 A chef, restaurateur, food service consultant, and author, Hari Nayak is known across North America for his unique style of cooking. He started his career as Chef Alain Ducasse's apprentice. His book, "Modern Indian Cooking" is a simple, yet enticing presentation of Hari's eclectic recipes.
5. Madhur Jaffrey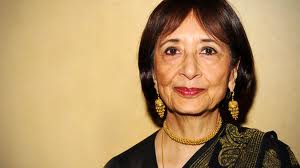 Her career transformation from being an actor to a food writer is quite amazing. From being a kid who disliked cooking to her present status as a renowned chef of Indian origin, Ms. Jaffrey has come a long way. The stupefying success of "Shakespeare Wallah" gave her a chance to kick off an incredible career in the world of cooking and the rest is history.
6. Tarla Dalal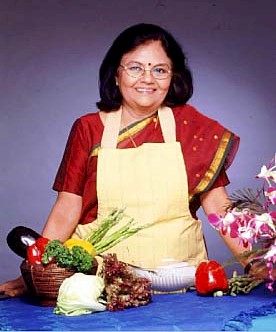 One of the top 5 best selling cookbook authors in the world, Tarla Dalal is known for her exquisite vegetarian recipes. Her bi-monthly magazine "Cooking & More" is one of most sought after cooking guides in India. She has also been honored with the renowned "Padmashree Award" in 2007 for her noteworthy contributions to Indian cooking.
7. Atul Kochhar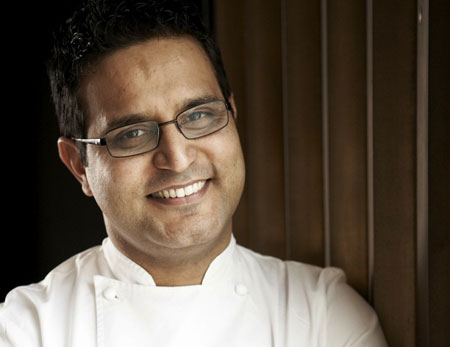 An Indian-born British Chef, he is the first Indian to win a Michelin Star. This double "Michelin Starred Chef" opened his first restaurant "Tamarind" in London in 1994. Very soon, he went to launch the "Benares Restaurant," which fetched him his second Michelin Star in 2007. He has taken the Indian cuisine to a new level of fame and honor with his incredible cooking styles.
8. Sanjay Thumma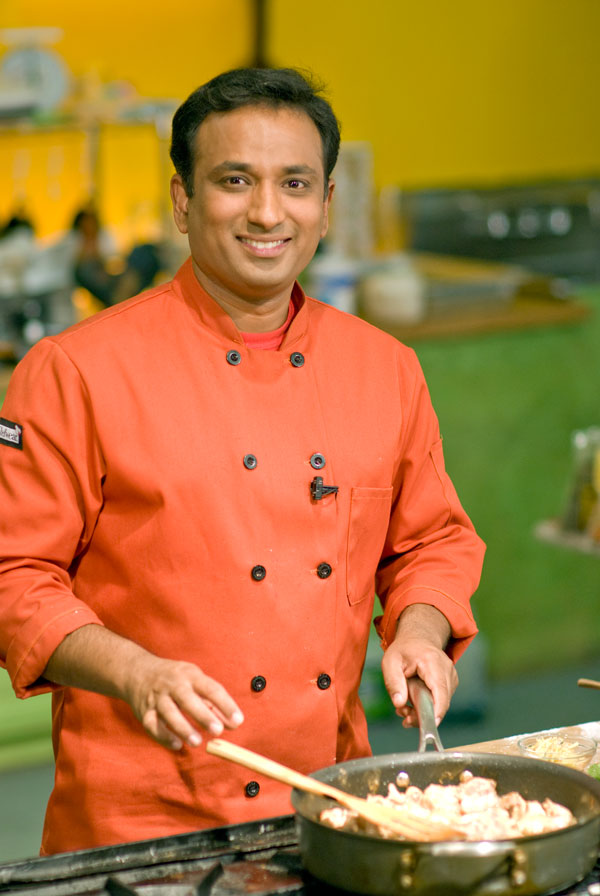 He is more popularly known among the people as the founder of vahrehvah.com. A versatile chef, he has an enviable reputation among the Indians staying across America and Europe. Known for his YouTube recipe channel, Thumma is currently based in Hyderabad.
9. Jehangir Mehta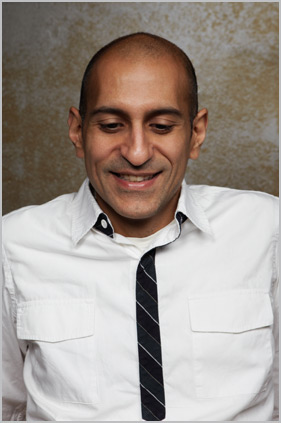 The owner-executive chef of New York City-based "Graffiti", Mehta is the author of "Mantra: The Rules of Indulgence". His kids' cooking class "Candy Camp" is an attempt to create interests in children to explore various foods and plan and host dinners at homes. He has also been honored with "Timeout: Best Pastry Chef run restaurant" in the year 2008.
10. Maneet Chauhan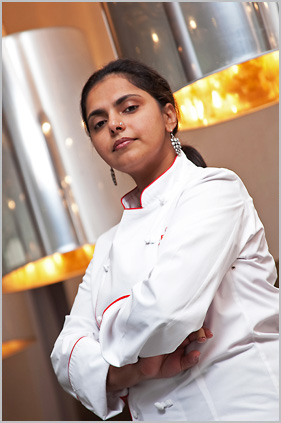 Maneet Chauhan is the executive chef at the Vermilion's New York branch. A passionate cook, her incredible comfort levels with Indian and Western cooking enables her to helm the Latin-Indian fusion dishes at Vermilion. Her cooking classes at Vermilion and other institutions, including "Sur La Table" and "City of Chicago" are evidences of her amazing cooking knowledge and her passion for this occupation. She had recently been part of the "Varli Food Festival 2012" held in Chelsea in Manhattan, New York City.
The chefs of India mentioned here are living examples of how multi-talented and flexible a professional has to be in this ever-changing world of tastes! Get inspired by them and start cooking!  
Image Credit: varlifoodfestival.com, vahrehvah.blogspot.in, thislittleladywenttolondon.com, cuisinecuisine.com, acravan.blogspot.in, thecookscottage.typepad.com, indembarg.org.ar
Disclaimer: The image copyrights belong to its owner. The usage of the image in this blog is purely for the entertainment purpose. No copyright infringement intended.
Top 10 Chefs Of India