Cool Pasta From The IDDBA Show Nuovo Pasta
29 Jun 2007
The  journey began in 1989 in a small kitchen with a wooden rolling pin, an imported tabletop pasta machine, and a passion for making authentic pasta products of superior quality.
Today,Nuovo Pasta  has grown into a family of culinary trained associates who share in a vision to produce a unique selection of premium pasta and sauces in innovative flavors, colors, and shapes. These artisan products are crafted in our HACCP certified, USDA inspected, state-of-the-art facility in Stratford, CT. All fillings at  are created by hand in the tradition of fine chefs and held to exacting standards that have earned us national awards and critical acclaim at culinary competitions.  ships its products across America and beyond, filling the needs of discerning chefs, restaurateurs, caterers, and anyone who appreciates a high quality culinary experience.
We are proud to share the Italian Culinary philosophy, which advises us to slow down our hectic lives and enjoy thoughtfully and masterfully produced food with like-minded people. So come share our passion, try our Artisan crafted products and Taste the Excellence. From our kitchen to yours-MANGIA BENE!
NUOVO PASTA PRODUCTIONS, LTD.
125 Bruce Avenue
Stratford, CT 06615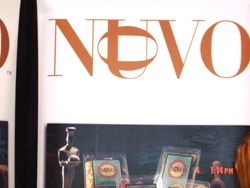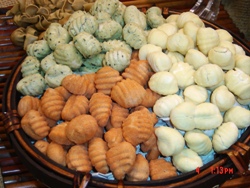 Cool Pasta From The IDDBA Show Nuovo Pasta