Pay Attention To What You Are Eating
16 Feb 2012
You know, most of the times we just shovel food into our mouth without thinking whether or not we are getting the best out of our choices. Here is why you should pay close attention to them because it can make a lot of difference to your health and that of your family.
The Best Choices
1) Chilled Potatoes Are the Best
 When you cook your potatoes, they gelatinize, which means the starch cells break down, making them easy to be digested. However, on being cooked, or chilled, after cooking, some of this gelatinized starch got converted into a more crystalline form, which is resistant to digestion. As a result, it ends up in your large intestine, helping in regular movement of bowels.
2) Sweet Corn is Good
Antioxidants work as a mop, cleaning up free radicals in the body. These free radicals are detrimental to the cellular health of the body and eventually cause health problems like cancer and heart disease. Scientists at New York's Cornell University have found in a study that when the sweet corn is heated during the canning process, the amount of antioxidants in it increases by a whopping 44%. All the more good reason to dig into that can now! If you have any doubts about the effect of canned food on your health, read canned food and health .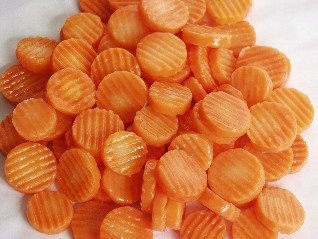 3) Boiled Carrots Are Better
Boiled carrots contain more antioxidants, carotenoids, in comparison to raw and steamed carrots, which is a solid reason to eat carrots only boiled. The carotenoids help the body to make Vitamin A, which contributes to the growth, reproduction, immunity of human body as also to healthy skin, hair, and eyes.
4) Don't Cook With Olive Oil 
Those among you who proudly tell everyone that you cook in virgin olive oil, stop taking a bow because you are poisoning yourselves. Scientists have found that because of its low smoking point, the olive oil's chemical composition alters when you use it for cooking at high temperatures. It contains far more free radicals than when it is at room temperature. Instead of using it for high temperature cooking, it is best to use olive oil in marinades, and dressings only.
5) Don't Overcook Your Pasta
Pasta has a very low Glycemic Index (GI), which helps it to keep you felling satiated for a longer time. However, to extract the optimum benefit from its GI, you need to cook the pasta al dente, which means it should be firm, not too cooked, which will render it soft and mashed up. To achieve an al dente pasta texture, stop cooking it two to three minutes before the suggested time.
6) Brew Tea for 60 Seconds 
Polyphenols, the antioxidants contained in tea, are significant for your heart cells. But these antioxidants are released only when the tea is heated and kept sitting in the hot water for at least one minute, though some teas take upto four minutes brewing to release the optimum amount of polyphenols.
7) Meat Stew or Casserole
Those who swear by their grill and barbeques need to think twice before chomping on those sauce-dripping ribs because the National Cancer Institute has found that cooking meat at high temperatures creates heterocyclic amines (HCAs) and polycyclic aromatic hydrocarbons (PAHs) – two harmful chemicals that have already been linked to cancer in animals. Instead of going for charred meats, go for healthier cooking methods like stews and casseroles. To make it better, you can add spices like coriander, turmeric, and cumin as well as lots of herbs and spices.
8) Go Full-Fat With Salad Dressing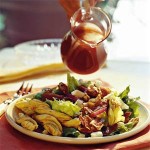 Forget what you have heard before this, but recent studies claim that eating fresh salad with a full-fat dressing helps the body absorb the antioxidants found in fresh salad better. Believe it or not, to get the best out of your bowl of salad, you need to top it with a fatty dressing. A research conducted in the Ohio State University revealed that fat along with fresh salad helped you better absorb lycopene (tomatoes), beta-carotene (carrots), and lutein and zeaxanthin (salad leaves).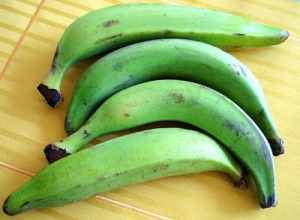 9) Go Green
People usually wait for bananas to turn yellow from green before those can be eaten. Well, it has its downside. Barring the misconception that ripe bananas are higher in calories than the green ones, the yellow bananas are actually sweeter in taste, which is because they have more sugar than starch as compared to the unripe bananas. In fact, the more green the banana, the more starch it contains, which would be resistant to digestion and, thus, will be less absorbed by the body. In addition, this resistant starch works as a filler and passed onto the large intestine, helping in better bowel movements.
10) Go for the Americanos 
For those who swear by their daily cup of latte, read this carefully. Coffee, about four to five cups daily, is good for your health because it not only fights against type 2 diabetes but also protects your heart against diseases. However, it makes sense to opt for an Americano instead of a latte because in comparison to the former, the latter contains about 225 calories per large cup. On the other hand, a large Americano, with just a drop of skimmed milk, contains just 50 calories.
11) Organic Milk is Great
Make a healthy start in your life by drinking organic milk in comparison of standard milk. The organic milk is a storehouse of omega-3 fats, which, in turn, are good for your heart, reduce the instance of blood clotting, and keep the heart beating regularly.
These misconceptions, which you cleared here today is just the tip of the iceberg. In case you are interested in knowing more about this, read the top 7 food myths . If you have any deconstructed myths of your own to share, do write in with your comments.
Image Courtesy: hiwtc.com, homestyle.com, theworldofpizza.com, intersetioncuisine.com, karenhickman.wordpress.com, mediterrasian.com, weight-loss-cure.com, tescorealfood.com, ireallylikefood.com, coffeevancouver.ca
Pay Attention To What You Are Eating