500 of the Healthiest Recipes & Health Tips You'll Ever Need
7 Feb 2012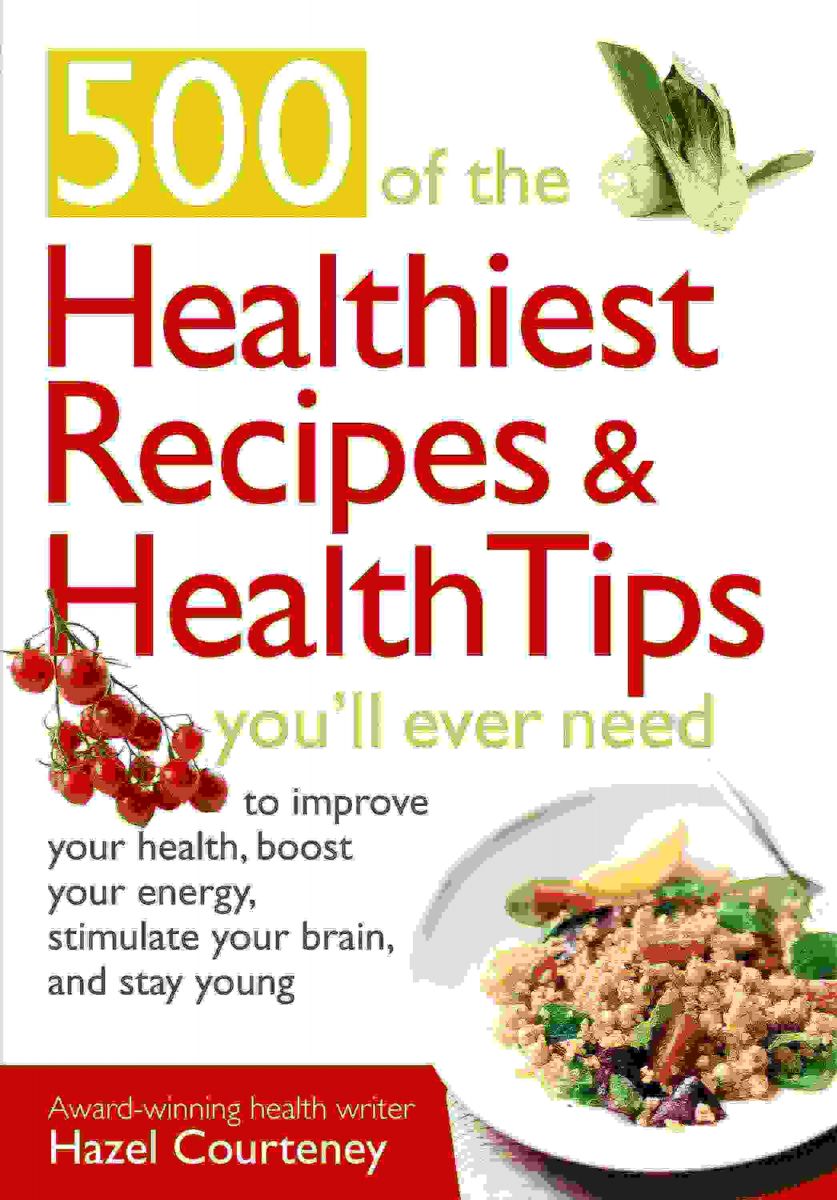 Throughout the book, Hazel and Stephen have added hundreds of small but important "health tips" and "food as medicine" boxes to give you an understanding of why certain foods are beneficial for that particular area of health.  Get a taste of the kinds of tips you'll find in the book below:
Food as Medicine
Brown rice is more of a healthy option than quick-cook white rice – as it releases glucose in the blood more slowly than white rice, thereby moderating blood sugar levels.
Discover why using raw coconut butter helps boost your immune system and nourish your skin too.
Ginger is a natural painkiller as it has potent anti-inflammatory properties.
Quinoa has a high protein content crucial to the production of antibodies and the energy that supports immune function.
Health Tips
Excess refined sugars in the diet convert to fat inside the body if not burned up during exercise.  If you have a sweet tooth, replace refined sugars with the plant extract xylitol, which looks and tastes like ordinary sugar but has a low glycemic index.
Scientists such as cell biologist Dr Bruce Lipton in America, have demonstrated that your emotions and sustained thoughts can have a major impact on your health – so laugh a lot, and as much as possible think and act as positively as you can.
Enjoying some freshly cooked organic chicken or turkey (especially the dark part of the mat with the fat trimmed off) will help your eyes as these meats contain the amino acid taurine, which not only supports the retina, but also helps to prevent cataracts.

This blog has been written by Hazel Courteney, author of 500 Healthiest Recipes & Health Tips You'll Ever Need.  To purchase the book visit www.amazon.com.

500 of the Healthiest Recipes & Health Tips You'll Ever Need by Hazel Courteney. CICO Books, $24.95.www.cicobooks.com
 

Photo Credit: CICO Books
500 Of The Healthiest Recipes & Health Tips You'll Ever Need