The experience of Tantric Tastes™
22 Nov 2011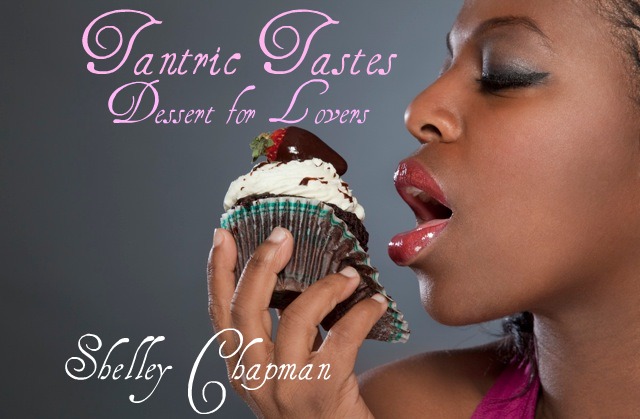 There's more.  The experience of Tantric Tastes™, is not only about recipes. It's connection. It's bringing passion, consciousness and love into your plate.  To get you started before you open the book you just purchased, I've compiled a few tips that I find useful in my own Tantric Tastes™ experience and I'm sure will enlighten and heighten yours!
Tantric Tidbit #1 -Prep with Love. The next time you prepare your meal, clear your mind, get rid of your To Do List, don't worry about what comes next, don 't replay the board meeting earlier that day, don't watch tv, don't talk on the phone. Take in the raw ingredients, feel them, enjoy them, notice them, thank them, love them, stir them, massage them, spice them, prepare them with love. Now; you're energetically responsible for what goes into your body.
Tantric Tidbit #2- Do 4 Play.  The four walls in your grocery store house the most important ingredients for your life. Instead of diving right into the middle aisles for a quickie, peruse the outside and play. You'll find fresh produce, seafood, meat, dairy and fresh baked goods.  We all know that a little fore play makes for a climatic experience once we're inside. Who said fun was limited to the bedroom…err I mean kitchen.
Tantric Tidbit #3- Adorn Nakedness Naturally.  When is the last time you tasted broccoli by itself, sans ranch dressing or melted  cheese?  It's quite spectacular in it's naked state.  And it's even more amazing naturally adorned with a hint of lemon zest, minced garlic and drizzle of olive oil.  Fresh herbs and spices do wonders to plain food.  Get naked and instead of using bottled or packaged "flavoring" spice it up and go au naturel and taste the difference. It's Tantric.
To see the rest of the Tantric Tastes' tips visit Shelley's blog at www.eatrelatelove.com.
Download your Free Kindle Reading App and buy Tantric Tastes™: Dessert for Lovers on Kindle today!
To learn more about Tantric Tastes visit www.tantrictastes.com.
To purchase the book visit Amazon.com.
The Experience Of Tantric Tastes™