Wintergreen Leaf Benefits

19 Aug 2011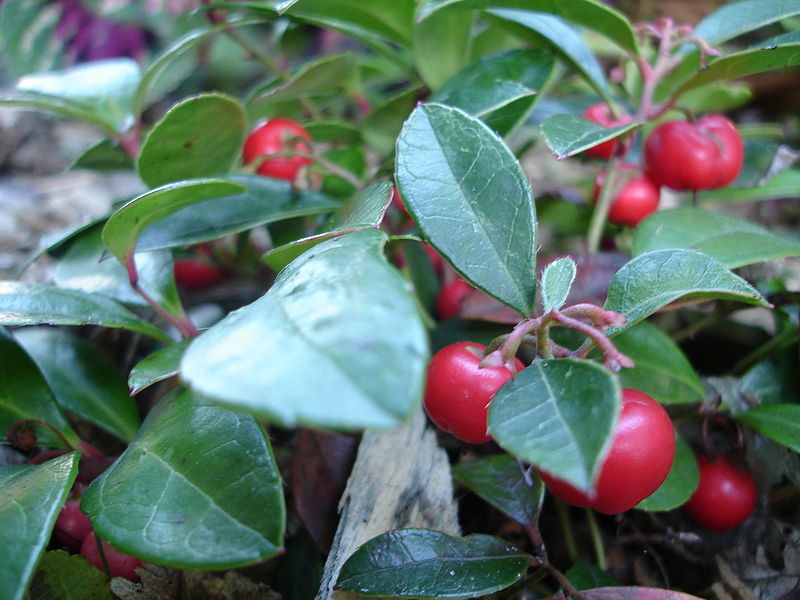 Wintergreen leaf remains green throughout winter and rightfully earns its name. The shrub is native to North America and the leaves are often used for brewing herbal tea. Wintergreen oil is used extensively for medicinal purposes. The plant is mostly known for its oil. Let us look at some important wintergreen leaf benefits…
Medicinal Benefits of Wintergreen Leaf
Wintergreen leaves have many medicinal qualities.
Chewing wintergreen leaves is good for oral hygiene and can prevent tooth decay.
Chewing the leaves can increase lung capacity.
They are often used to treat mild respiratory conditions.
Oil from wintergreen leaves can relieve pain, fight bacterial, fungal, and viral infections.
They are used in the treatment of arthritis and rheumatism.
They can boost blood circulation and prevent accumulation of toxins in the body.
The oil has astringent properties and can help in treating wrinkles.
Uses of Wintergreen Leaf Oil
Wintergreen leaf oil finds extensive use . The oil is obtained by steam distillation of wintergreen leaves.
It is used as flavoring in dental hygiene products  like toothpaste and mouthwash.
The oil is used in fine art printing. The oil is coated on source image and placed face down on target paper to transfer color image to any art paper.
The oil is used in microscopy for its high refractive index.
Wintergreen oil is used for flavoring chewing gum, soft drink, confectionary, etc.
Culinary Uses of Wintergreen Leaf
Wintergreen leaves are primarily used as a flavoring agent. They can also be used in making root beers and candies. Make wintergreen leaf herbal tea by steeping wintergreen leaf in hot water for 5 minutes. Honey can be added if like the tea sweet.
Wintergreen leaf benefits are many and consuming it in tea form is the easiest way to enjoy all of this.
Image credit: beckysbathsalts.com 
Wintergreen Leaf Benefits