Anise Leaf Benefits

17 Aug 2011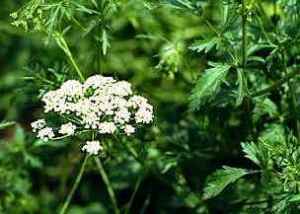 Anise leaf is used for baking and cooking. It has a flavor similar to fennel, tarragon, and licorice. It is native to Southwest Asia and the eastern Mediterranean region. Anise leaves are simple and long. Let us look at some of  the anise leaf benefits…
Health Benefits of Anise Leaf
Anise leaves can be used for alleviating menstrual cramps.
It is an effective carminative. Use it to get relief from flatulence, gas, bloating etc.
Oil extracted from anise is effective against mites and head lice.
It can be used for controlling bad breath.
It aids in digestion.
It can relieve congestion by loosening the phlegm.
Anise tea is effective against digestive problems.
Culinary Uses of Anise Leaf
Anise leaves impart a mild aromatic licorice flavor to dishes. They can be added raw to salads. They are used for flavoring vegetables, stewed fruits, liqueurs, and cheese dishes. Anise leaf tea is good for digestion. Anise leaves and seeds are used for flavoring confectionaries, cough medicines, and throat lozengers.
In addition, anise leaves are used in mouthwash and toothpaste for flavor and effectiveness. So you see, anise leaf benefits are many and varied, hence store this in your kitchen to enjoy the same.
Image credit: kumarpati.wordpress.com
Anise Leaf Benefits