Catnip Leaf Benefits

12 Aug 2011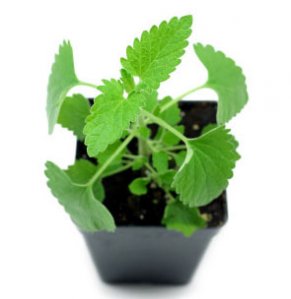 Catnip leaf is known for its sedative effects. The name comes from the effect the plant has on cats. Catnip contains nepetalactone that binds with olfactory receptors of cats and renders them euphoric. Catnip plants are native to Africa, Asia, and Europe. Let us take a look at some of the catnip leaf benefits…
Health Benefits of  Catnip Leaf
Catnip leaves can heal wounds and bruises.
They are good for toothaches.
The leaves can be used for fomentation of painful swellings and mumps.
They can be used as home remedies for colds, coughs, and bronchitis.
They are good for appetite stimulation and insomnia.
Catnip tea can bring down body temperature during fevers.
Catnip leaves can be used as enema to get rid of intestinal worms and restore bowel tone.
These leaves are effective against migraine headaches as well as headaches caused due to indigestion.
Catnip herbal teas can also be used to treat stomach related illnesses like gas, cramps, etc.
The tea can also calm the mind and hence can be used for relief from stress, tension, and anxiety.
Catnip Leaf Culinary Uses
Catnip leaves can be used in cooking too apart from its other benefits. The leaves can be added to soups, stews, broths, and in sandwiches. Use of catnip leaves in cooking dates back to the 13th century, when in English kitchens, they were used for rubbing meats prior to cooking. They can be chopped and added raw to green salads. The dried leaves can be added to sauces. Dried catnip leaves, mint, and lemon balm can be added to black tea for a nutrient rich, relaxing herbal tea.
Image credit: deloraine.wordpress.com 
Catnip Leaf Benefits