Alfalfa Leaf Benefits

8 Aug 2011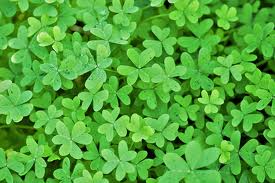 Alfalfa leaf is a rich source of calcium, proteins, and many vitamins. It has been used as an herbal medicine for over 1000 years. Chinese medicine makes use of this clover shaped leaves, to treat kidney and digestion related disorders. It is planted as a major forage crop in America and is an excellent source of chlorophyll. Read on to know more alfalfa leaf benefits…
Health Benefits of Alfalfa Leaf
It is a rich source of vitamins, proteins, minerals etc. Silicon, potassium, sodium, chlorine are some of the micronutrients present in this leaf.
It contains almost all the vitamins.
All problems connected to digestion can find help with alfalfa.
It is a mild diuretic and hence ensures of kidney health.
Alfalfa retains capacity to soften the hardened parts of arteries and thereby improves blood circulation and heart health.
Diabetics can benefit by consuming alfalfa leaf since the leaf helps in production of insulin the body.
Culinary Uses of Alfalfa Leaf
Alfalfa is used in sandwiches, salads and in herbal teas. It is one of the most widespread legumes cultivated across the world. Apart from being used as forage for cattle, it is a source of food for many people and communities living in America, Asia, and Europe. Traditional Chinese medicine makes use of this herb for many remedies. Alfalfa teas are good overall good health. This dietary supplement can be taken for its abundance of nutrients.
Enjoy alfalfa leaf benefits by including it in more frequently in your daily diet.
Image credit: viableherbalsolutions.com
Alfalfa Leaf Benefits