Interesting Facts About Cabbage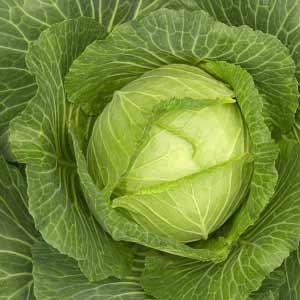 Its on my shopping list everytime I visit the supermarket, its used in my kitchen more often than I think I do... But still cabbage is not one of the most loved vegetable.
Well to begin with cabbage is very high in fiber, it has tonnes of vitamin C and also Folate. It has phytochemiicals that help us fight diseses.
You can buy a cabbage and store it long term in your refrigerator. Just keep it in the vegetable bin and keep it moist. You should toss it out when the outer leaves start to yellow.
There are a lot of different varities of cabbage, most them are interchangeable in a particular recipe.
Lets see we have the ROUND HEAD and the CHINESE cabbage.
Again the round heads are either the GREEN variety which has the strongest flovor. You should look for heavy heads and shiny leaves. Then there is the RED one. Its similar to the green variety. Adding a little cider vinegar to it while cooking will help retain its color. Then there is the third kind of round head variety called the SAVOY. It looks a lot like the green counterpart but has a much milder taste and a little more delicate texture.
The Chinese cabbage has the BOK CHOY variety which is bulbous with dark green, broad leaves. The heads are loose and the leaves should be seperated from the stem for even cooking.  The other variety is the NAPA  originating from a Japanese word. Its head is either elongated or barrel shaped. It cooks faster and is milder tasting  than its round partners. Its best used shredded in a slaw.
I personally love cabbage. I like it in  saladS and make lots of Indian curries out of it. I use it for Chinese style dishes and for soup.
Enjoy the vegetable but if you are thinking of the cabbage soup diet, well. its not that yummy to be survived on for a week.  
Image Credit: ifood.tv
Interesting Facts About Cabbage