Fenugreek Leaf Benefits

5 Aug 2011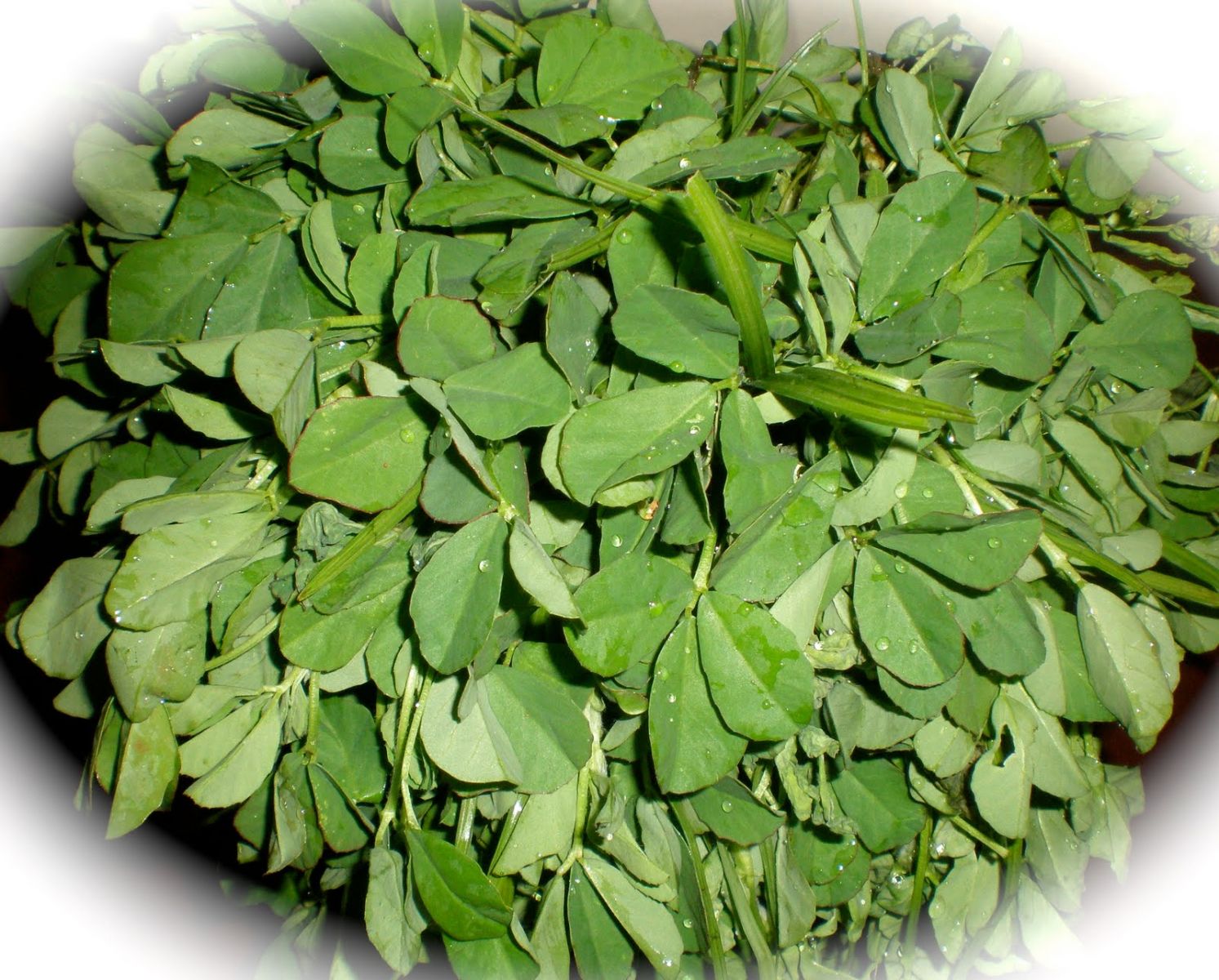 Fenugreek leaf is a common ingredient in Indian cuisine. The leaves of fenugreek are considered a powerful herb. They are rich sources of potassium, iron, and calcium. In addition, they contain vitamins C and K, and dietary fiber. The best part about fenugreek leaves is that 100 g of fenugreek leaves contain only 49 calories. Fenugreek leaf benefits are many. Read on to know some of them…
Health Benefits of Fenugreek Leaf
Being good sources of iron, fenugreek leaves are good for anemic patients. When made into a paste, the leaves provide relief from the burning sensation in palms and soles. The paste of fenugreek leaves can provide relief from sprains, burns, and swellings. The leaves are good for nervous system, reproductive system, neuromuscular system, and respiratory system.  The leaves have a cooling effect and are a mild laxative. They can be consumed to relieve digestive problems and deficiencies of iron. Regular gargling with fenugreek-steeped water can maintain oral hygiene as well as prevent mouth ulcers. Fenugreek leaf is an accepted galactogogue and increases milk production in lactating mothers. Some anticancer properties are also present in this herb and these have been found to be effective against colon and breast cancer. It also lowers cholesterol and triglyceride levels in the body. Fenugreek leaf health benefits do not end here; there are many more.
Fenugreek Leaf Benefits for Beauty Aid
Fenugreek leaf paste is beneficial for hair growth, preserving its natural color, delay in graying and makes hair soft and silky. The leaves are a good treatment for dandruff too. Combination of turmeric and fenugreek leaves is a common home remedy for improving skin tone and treating pimples and blackheads. Many people vouch for fenugreek leaves as one of the most effective treatments for acne and aging.
Culinary Uses of Fenugreek Leaf
The nutrients present in fenugreek makes it a healthy option. The leaves and sprouts can be eaten in curries and gravies. The leaves should be washed thoroughly before for cooking. The leaves tend to have a slight bitter taste and people who do not like this can offset it by steeping it in yogurt. Use fenugreek leaves in dishes with legumes, vegetables, rice, wheat breads, and pulses.
Fenugreek leaf has numerous benefits and hence regular consumption would improve health and taste at one go!
Image credit:  niyasworld.blogspot.com 
Fenugreek Leaf Benefits