Alfalfa Facts – To Eat Or Not To Eat

3 Aug 2011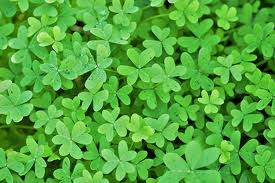 If you have come across plants with clusters of purple colored flowers that resemble clover but are not, you have stumbled upon alfalfa. Alfalfa is a widely used source of fiber and chlorophyll. The protein content in this herb is one and a half times more than that in wheat and corn. Read on to know more interesting alfalfa facts…
Beneficial Alfalfa Facts
Alfalfa is a rich source of vitamin G, K, E, D, C, B and A.
Calcium, magnesium, chlorine, phosphorus, sodium, potassium, silicon are present in alfalfa.
Manganese present in the herb helps in production of insulin.
It aids in digestion, movement of bowels, and assimilation of food.
Is helpful in treating heart diseases when consumed in the form of juice.
It is an effective diuretic and hence is gentle on kidneys.
It can soften hardened arteries and hence is an effective remedy for blood pressure.
Alfalfa Facts to Reckon With
Pregnant women are advised to consult physician prior to taking alfalfa since it contains chemicals that can initiate menstruation and even miscarriage.
There is evidence of alfalfa inducing SLE (systemic lupus erythematosus) in monkeys.
Saponins present in the herb can decrease iron absorption.
Presence of vitamin K in alfalfa makes it unsuitable for use by people suffering from heart or blood disorders.
Allergic reactions like stomach upset and diarrhea can occur.
Excess intake of alfalfa can cause platelet deterioration and decrease in white blood cell counts.
To Eat or Not to Eat Alfalfa
Alfalfa facts point out clearly that even though it has many health benefits and is highly nutritious, it can be harmful if taken in excess. Thus, consulting a physician prior to use of alfalfa is advised.
Image credit: viableherbalsolutions.com/
Alfalfa Facts – To Eat Or Not To Eat