Alcohol Law in India
16 Jul 2011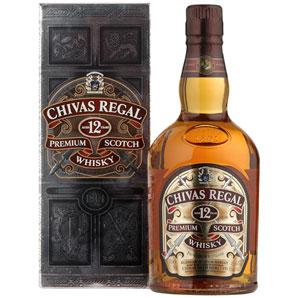 The alcohol law in India is well –defined regarding sale and consumption of alcohol. It is believed that the laws vary from state to state and it is prohibited in states of Mizoram, Nagaland, Manipur and Gujarat, and also, in Union Territories of Lakshadweep. Read through the blog to get accustomed with the alcohol law in India.
Legal Drinking Age

The legal drinking ages in India vary between 18-25 years.  In India, people are considered mature enough to drive and vote when they turn 18, but the legal drinking age largely varies from state to state. In western state of Maharashtra, a person is legally considered as eligible for having hard core drinks like vodka, rum, and whisky until he turns 25, whereas he can start with beer at 18. However, the minimum drinking age in Indian states of Haryana and Meghalaya are also the same. In West Bengal, Andhra Pradesh and Tamil Nadu, you can are eligible to buy a drink at the age of 21. In Goa, Kerala, Uttar Pradesh and Karnataka, you are eligible to buy a drink at 18 years. This diversity in alcohol laws are largely based on the cultural landscape of the land. Legal experts debate that the effects of age prohibitions are never judged in many of the Indian states, which has contributed to rise in young alcohol drinkers.
Drink Driving Law in India
The BAC limits are fixed at 0.03 %. Any person whose BAC values are detected more than this limit is booked under the first offense.  A person may have to shell out about Rs. 2000, or he or she may have to spend at the most 6 months in jail.
If a second offense is committed within 3 years of the first then a person may have to face a jail imprisonment of about 2 years or he or she may have to shell out three thousand rupees. Sometimes they have to face the both. Despite such stricter drink driving law, authorities acknowledge that many times they find it difficult to restrict and make the offenders to follow the law. The offenders tend to slip out by finding loop holes in the law.
Alcoholic Advertisements
The alcohol based advertisements are banned in India as per the Cable Television Network (Regulation) Amendment Bill, which was legalized on September 8, 2000. The government is very particular against broadcasting such advertisements in its channel Doordarshan, whereas some of the satellite channels still broadcast the alcohol advertisements.
Over the last few years Ministry of Social Justice and Empowerment have done their bit to counteract the alcohol consumption. The Ministry has combined with various other likeminded government and non-government organizations to spread awareness about dangers of alcohol amongst youngsters and other adults indulged in it.
Image Courtesy: 4.bp.blogspot.com
Alcohol Law In India