Iconic American Style Cities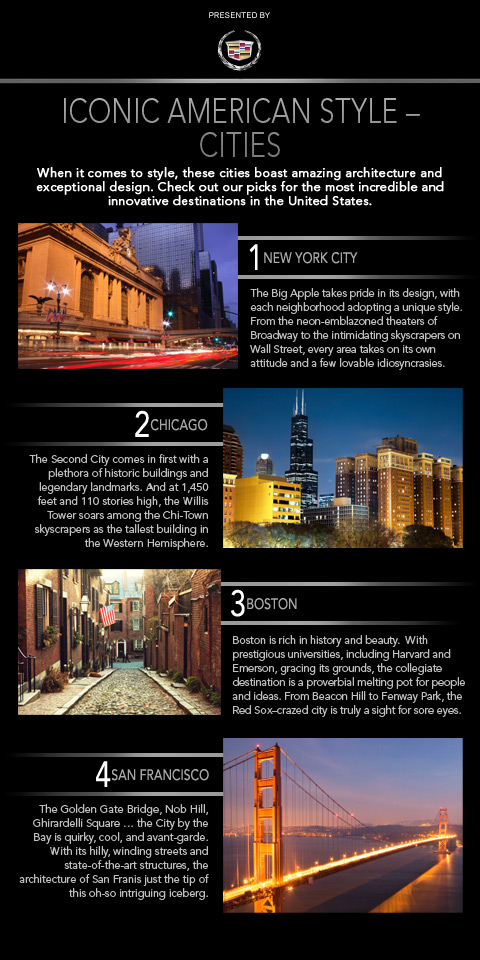 Cities in America have always been the nurturer of great thoughts and ideas. The sprawling metropolis of the United States of America also provide livelihood to not only the local residents but also offers a home to every person who comes over to find shelter and prosperity. The Big apple, Chicago, Washington et all are destinations that need no description. Yet you may not quite know everything worth knowing about them. Take a look above and wonder at how great the cities are even when it comes to their architectural style and town planning.
This post is sponsored by Cadillac.