Mrs. Fields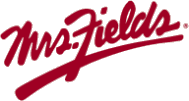 Headstrong determination, A dynamic personality, A sincere concern for people, they all played a role in Debbi Fields' success. It was all about taking control of her life. So Debbi Fields, a young mother with no business experience, opened her first cookie store in Palo Alto, California in 1977.
I love the their cookies. They are guiltlessly delicious. I admire the storng determination of the lady. People must have given her all sorts of advices and running her own business would not have been one of them.

 It must have been a real challenge from opening a store to develop her own franchising.
The whole idea is about how motivation can put your skills to good work and how even a mom can have a success story outside the house. You cannot contain talent. It will overflow. So rather have it free flowing.
Share your culinary talent with the world. Use your hobby as a medium of expressing your self. It can work wonders for you.
Mrs. Fields