What Are The Culinary Uses Of Turmeric Paste

28 Mar 2011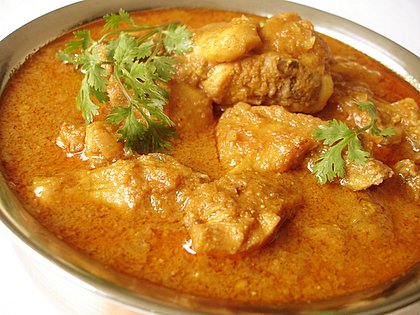 Asian and most commonly Indian cuisine is considered to be incomplete without using turmeric paste. The several uses of turmeric paste in  different Indian recipes add not only to the taste and flavor, but add a wonderful mouthwatering appeal to any dish due to its golden color. Imagine hot spicy chicken dishes without their so-very sumptuous golden-reddish tinge! Would you enjoy your spicy Indian lamb curry without its so friendly golden color?
Turmeric paste is also widely used as a substitute of saffron and ability to add zest to any dish, making it a common ingredient in Chinese and Indian dishes. Here are some common uses of turmeric paste, which you might find really useful.
Spicy and savory look:
Tired of boring look of your dishes? Try out turmeric paste and you will be amazed by its brilliant color and flavor which it adds to any dish. Try using turmeric paste in a simple potato salad recipe and check out for yourself, the wonders it does for the dish. All you need to do is add turmeric to curry powder, cayenne pepper and also ginger – you will love the authentic savory kick which it imparts to the dish. Remember to use just a small portion of turmeric paste.
Add to sauces:
One of the less known uses of turmeric paste is its use in Worcestershire sauce. It adds tremendous heat to any other sauce too, adding a completely new aroma and flavor to the dish. Using turmeric paste in sauces is also thought to be the secret formula of several restaurants
Rice:
Yes, you have read it right! A bit of turmeric paste can be added to rice while it is cooking, along with cayenne pepper, garlic powder and onions. It gives the rice a delicious and unique yellow color – however, you need to be sure about the measurements in such a case. Add some extra quantity of turmeric paste and you will spoil the taste and look of the entire rice. The ideal measurement when you are using turmeric paste is ¼ teaspoon turmeric for a cup of rice.
Pickles:
The uses of turmeric paste while making pickles  is predominant since ages. You just need to include turmeric paste as a part of your pickle recipe and watch the sparkle it offers to your pickle recipe. Be careful with the measurement here also – you will need a tablespoon of turmeric for a small bottle of chili pickle.
Chicken and Vegetable dishes:
This is one of the best uses of turmeric paste – which renders the dish a mouthwatering aroma and flavor. Prepare any chicken  or vegetable recipe, with your own choice of ingredients and add turmeric paste and cook for sometime. You will never forget its taste! 
Image credits: sailusfood.com 
What Are The Culinary Uses Of Turmeric Paste