5 Unconventional Uses Of Cream Cheese Frosting
24 Mar 2011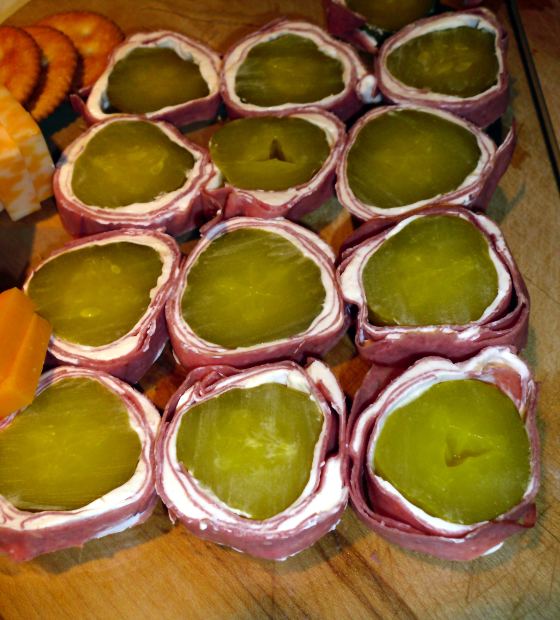 You are wondering what the unconventional uses of cream cheese frosting are! Here is a sneak peek at some of the most exciting uses that you might find...so read on.  
Cream cheese is one of those cheeses that you have to consume fresh after making it. It is different from Brie and Neufchatel. Maybe it is more comparable to other cheeses such as Boursin and Mascarpone.
Cream cheese is routinely used for desserts such as cup cakes, muffins, carrot cake, red velvet cake, pumpkin bread, lemon cake, cinnamon rolls, sandwich, and muffins.
Top 5 Unconventional Uses Of Cream Cheese Frosting
How about making something unconventional for a change with cream cheese frosting? Just let your cooking imagination run wild or just check out 5 off these unconventional uses of cream cheese.
Stuffed Chicken Breast- Mix Philadelphia cream cheese along with crumbled bacon. Make chicken pockets and put the mixture in it and close it up. Roll the chicken pieces in flour and on both sides rub olive oil and butter. Cook in oven and taste this delicious meal.
Chocolate Peanut Butter Pizza- This is unconventional and tasty too. It's not pizza but more of a crust with your favorite candy on it. Bake the brownie batter on pan for crust. Mix cream cheese along with peanut butter and powdered sugar. Spread the cheese mixture on the crust and add toppings such as chocolate chips and candy mix.
Cream Cheese Pancakes- Mix milk cream cheese to make light and fluffy. Spread on pancake. Roll and serve with strawberry preserve. Your kids are sure to love them. Mine do.
Coconut Philly Bonbons- Place cream cheese in a bowl and cream it well. Blend sugar along with vanilla and salt mix. Form balls using 1 tablespoon of mixture. Roll in coconut chill it. Making those bonbons is fun and could be a family activity on a weekend too.
Baked Cheese Balls- Doesn't it sound yummy? Mix in the herbs you like with a dash of spices along with mozzarella and parmigian cheese. Make balls after mixing them all together. Roll them in meat sauce if you wish before baking them. You could experiment at this stage and change the recipe around. Baked cheese balls are fun to make and eat.
There are several more unconventional uses for cream cheese frosting that you could try out. Maybe a sweet spread for a snack can be made with cream cheese frosting pineapples, sugar, and vanilla extract to use as a dip for crackers or a spread.
How about an orange flavored milkshake with vanilla frosting inside the glass slowly absorbing the cream cheese while you drink the milkshake?
Pumpkin squares with cream cheese frosting, cream cheese frosting on cinnamon sticks, or cream cheese frosting in smores. The unconventional uses of cream cheese frosting can be more fun than the regular uses.
Image Credit: photodaisy.blogspot
5 Unconventional Uses Of Cream Cheese Frosting