What Are The Various Types Of Japanese Hard Alcohol

24 Mar 2011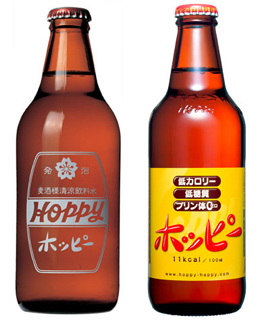 Japan is home to many types of hard alcohol, which are made of local ingredients, like rice and sugar cane. Over a period of time, these drinks have become famous worldwide because of their unique flavor and people continue to ask about what else is available by way of Japanese hard alcohol. So, to satisfy these queries and inform you better, we bring to you the following types of Japanese hard alcohol available in Japan today:
Shochu:
Shochu is among the types of hard alcohol, which is made from distilled liquor and with alcohol content of about 25 percent. Shochu is prepared using raw materials, like sweet potatoes, buckwheat, rice, wheat, sugarcane and barley. This Japanese hard alcohol is consumed in a mixture with ice and other things like oolong tea or citrus juices. Shochu is available in already made cans.
Chuhai:
Chuhai is one of the types of hard alcohol which has a fruity flavor and alcohol content in this Japanese hard alcohol is very low, it can be around 5 to 8 percent. Chuhai is generally shochu-based drink and common flavors include lemon, peach, grapefruit and lime.
Sake:
Sake is known as rice wine in Japan; this drink can be brewed using rice, water and koji mold. Sake is an exceptional type in the list of types of hard alcohol. Sake can be served at hot temperature. This Japanese hard alcohol is usually stored for a year and this drink is best for those for those who prefer a less bitter taste.  This wine is great in the combination of soda or poured over ice.
Yamanashi Prefecture is a well-known region for hard drinks in Japan and wine drinking is gaining popularity in Japan.  Japanese climate is not an ideal climate for the production of wine so wine is primarily imported from Europe.
Japanese Whisky:
In recent years Japanese distillers are successful in creating world-beating whiskies, it is true that Japanese hard alcohols are providing good competition to liquors from U.S., Scotland, Ireland.
Suntory Hibki, a hard alcohol  from Japan was recognized as the world's best blended whiskey and It has won five major awards since its formation.
Awamori:
Awamori liquor is distinctive to the warm climates surrounding Okinawa.  This Japanese hard alcohol is made from long grain rice and alcohol content in this hard alcohol is 25 to 30 percent. There are around 47 manufacturers of awamori throughout the world.
Umeshu:
Umeshu is a unique among the types of hard alcohol; this wine can be made using plums and sugar. This Japanese hard alcohol is sweet  and juicy in taste.  If you prefer this drink can be made at home or it can be bought from market.
So, above are few types of hard alcohol in Japan. Hope Japan gains more popularity in the production of hard drinks.
Image Courtesy: sakura-hostel.co.jp      
What Are The Various Types Of Japanese Hard Alcohol