Tips To Remember When Planning A Spring Theme Party

16 Mar 2011
Everyone seems to be planning a spring theme party with the onset of spring. Such party ideas can be absolute fun and add that extra zing and joy. Planning a spring themed party need not be a stressful affair either. However, if the whole idea of organizing the party is giving you jitters, then you will surely do well to take note of some useful tips.Here they are:-
Budget
Allocating a budget is the first step to any party planning process. Determine the number of guests, your resources and then decide upon a budget. Be sure to stick to it. 
Invites 
Proper invitation is the first important thing to take care of while organizing a party based on spring theme. Keeping the liveliness of spring as your basic idea, decorate your party invites with flowers, spread with vivid colors. These will surely be loved by your guests. 
Venue
The weather is warm again and everyone would be raring to get as much of the sun as possible. So, an open backyard or lawn would be the most ideal place for the guests to gather.
Make Most of the Windows
If you stay in an apartment with very less free space, then keep all widows open and try to get as much sun as possible inside the house. This will give a bright and warm atmosphere to the party. 
Party Decor
Think of various bright decorative ideas to organize a festive affair. Flowers, butterflies, bunny rabbits, and more; try and include all the traditional symbols that spring is associated with.
Be Innovative
Do not stick to the same old party decor, try something new, so that your spring party stands out among the several run off the mill events that may happen around the time. 
Food
Whatever be the party theme, food always plays an important role in every party. When planning the menu, see to it that you include as many of the spring fruits and vegetables based dishes as possible. The appetizers, main course, side dish and desserts, all should be based on a colorful spring theme.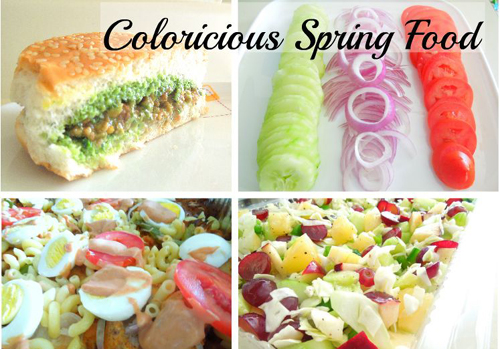 Include Fresh Produce
Do not forget to include some fresh salads in the menu, with most vegetables and fruits being in season, that would be the most obvious inclusion in any menu. You may also choose to prepare some fresh fruit desserts to impress your guests right till the end.
Entertainment 
Your spring party should be light, fun, and entertaining. To maintain this environment, arrange some spring based games. This would make your party livelier and through this, you will be able to involve all your guests. You can go for various games viz. spring word challenge, spring picture bingo, spring word scramble, to name a few.                                                                                                                                                     
Entertain the Kids As Well
Always plan certain activities for kids in your spring theme party. Involve them in some sort of painting competition or help them in flying kites or planting flowers. This would prove to be a learning experience for kids in realm of party.
So, keep these tips in mind and plan a spring theme party that your guest would remember for ages to come.
Other Articles You May Like To Read
1.Spring Themes To Choose From Have A Spring Wedding
2.10 Great Ideas For Spring Party Menu
3.10 Scrumptious Wines To Include In Your Party Menu
Image Credit: pureluxury  , craftionary  
Tips To Remember When Planning A Spring Theme Party