How To Use Vinegar With Fish

16 Mar 2011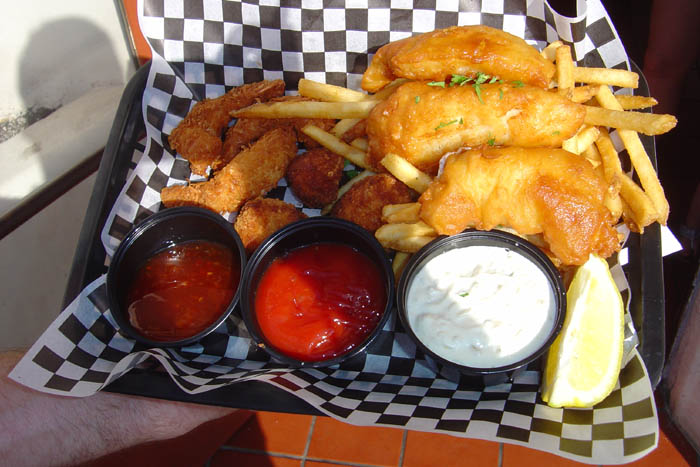 It is believed that vinegar and fish are made for each other. Here are few options on how to use vinegar with fish.
Cleaning: Vinegar can be used to clean and prepare fish. We can use vinegar as seasoning agent in fishes like tilapia, salmon or cod recipe. Apple cider vinegar can be used as a cleaning agent. While using vinegar in cooking you can use white, apple cider, balsamic or honey vinegar. 
Scaling: We can use vinegar in scaling a fish. You can start scaling your fish by rubbing the vinegar for about five minutes and you can scale your fish using fish scalar or using a simple butter knife. By using vinegar in scaling you can remove scales more easily. Scaling is among one of the best use of vinegar with fish.  
Get rid of Fishy Smell: Vinegar can be used to get rid of fishy smell. After a hectic day of fishing your hands will smell like fish which is very unpleasant.
Vinegar can help you to get relieved from fishy smell. You can apply vinegar to your hands and spend two or three minutes rubbing your hands.  You can use apple cider vinegar or white vinegar to clean your hands.
You can also use vinegar to clean the equipment used to prepare the fish. After cooking your fish you can wipe down knives, counter tops or cutting boards with vinegar to eliminate the fish stink.  This is one of the common uses of vinegar with fish.
Cleaning Aquariums with Vinegar:  Vinegar can also be used to clean aquariums. You use vinegar with fish aquarium. You can clean aquarium using a solution prepared using vinegar and water in a ratio of 1; 1. Vinegar solution should be used along with the buffers like carbonates to keep fishes in the safer side.
Canned Fish: Use vinegar with fishes like salmon and sardines which are canned fishes and sold in grocery stores. Canned fish are used if you don't prefer catching and cleaning your fish on your own. But problem with the canned fish is its taste; canned fish are not delicious as fresh fish straight from the water.  Vinegar can give taste and freshness to the canned fish. To give taste and freshness to the canned fish you can season canned fish with a little cooking sherry and vinegar.
Image Courtesy: seansabourin.com
How To Use Vinegar With Fish