How To Buy Lunch Box Cooler

14 Mar 2011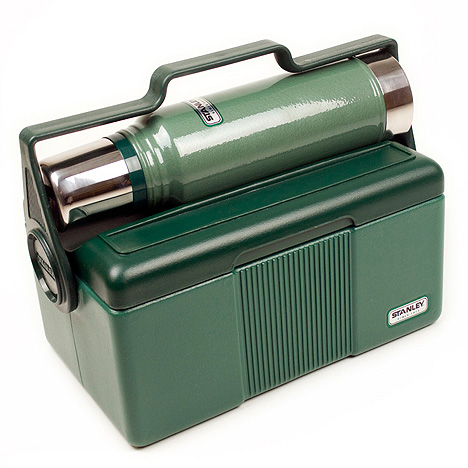 Lunch box cooler is a great accessory for the lunch box and is ideal for the office, picnics, outdoor lunches, and school. If you need help on how to buy a lunch box cooler, keep reading. 
There are a variety of stylish and trendy insulated bags to fit your every need. Some stylish lunch coolers come with complete lunch accessories for an individual. (fork, knife, spoon, etc). Lunch coolers keep your drinks cold and your food fresh for longer time, making them ideal accessories for long travels in hot summer days.
When buying lunch box cooler keep the following tips in mind:
For an adult lunch bag you could opt for the two section lunch cooler as it fits a lot of food and or beverages with enough space to avoid foods from being squashed or smashed around. This cooler is quite popular with most people as it can have both hot and cold foods simultaneously. Of course, you will need a cold pack for the cold foods and a hot pack for the warmer food.
For children you get cute, smaller lunch coolers. The material used for this product is supposedly extra safe and kid friendly. It is small and compact in size and comes in a vast array of bright colors. The hot pink is much loved by the tweens and teens.
If you plan on using your cooler quite a bit then definitely pick out a design that has zippered pockets and pouches so you can get the most out of it. Coolers can be made of a variety of different materials, like polyester, nylon, and plastic. If you are keen on finding out more about the pros and cons of these materials, you could try calling up the manufacturer and they would be happy to help you with the details.
The best place to find the top selection is through the many different web sites online. These web sites contain countless choices of lunch coolers with  many different styles, colors, and sizes to pick from.
A lunchbox cooler can come with a myriad of features personalized cooler bags, multiple compartments, and all sorts of other accessories. However, before being influenced by these features do keep your needs in focus and keep check on your budget. After all what you pay is what you get but they all serve the main purpose of cooling your lunch.
Image credit – likecool.com 
How To Buy Lunch Box Cooler