Learn The Truth About Spaghetti Tacos
2 Mar 2011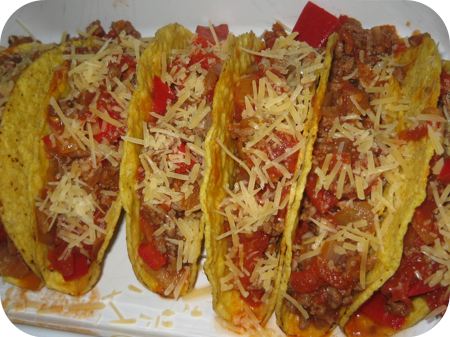 Ever wondered what made 'Spaghetti Tacos' a special topic of discussion that even big names like New York Times, New York Magazine, the Atlantic and Gut Check fill their columns with an article on it. Well, then read on and find more...
The Taco recipe was first introduced by iCarly, a Nickelodeon show, which gave it a Food TV treatment in an entirely one episode. This article will help you learn the hidden truth about 'Spaghetti Tacos'.
Popular Among Kids
The first truth about 'Spaghetti Tacos' is that it has become the new food craze among kids. Spaghetti tacos are not an entirely new concept, as Nickelodeon popular children's program introduced it last year. However, the new thing about is that it has gone viral on the Internet as various online news reports discussed it last week. It became Yahoo's top trending topic last Thursday, while dozens of Facebook users also discussed its recipe.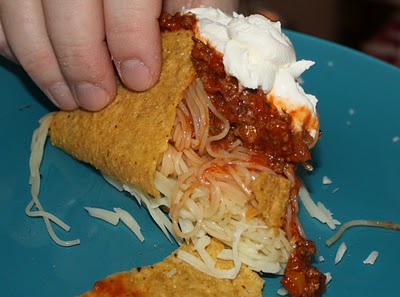 Older The Better:
Another secret about 'Spaghetti Tacos' is that it tastes better if it is eaten a day after making it. Some of its regular eaters acknowledged that the leftover spaghetti is always better than the fresh ones. According to one of the spaghetti fans, Stephanie May, this recipe brings the family together specially picky eaters children.
Easy To Make
'Spaghetti Tacos' are so easy to make that even children can make the dish themselves. Emma St. John, 10, of Montclair, N.J., says that she first had it at a friend's party in January and had been making them since then. Disclosing her recipe, she says she mixes Red Pack tomato sauce with soy sauce, garlic powder, oregano, Singapore curry oil, cinnamon and chili powder after boiling the spaghetti and warming the taco shells in oven.
Now that you know the truth behind Tacos, why not go out and fix some tacos for you and your friends.
Image Credit: picsicio.us, shoutfirst.blogspot
Learn The Truth About Spaghetti Tacos