Tips To Buy Pizza Equipment
12 Feb 2011
When you are thinking of buying pizza equipment, then there are a few tips and nuances that you have to know while choosing your equipments. Listed here are some of the tips and techniques that can come in handy while you buy pizza equipment. The different pizza equipment that you need to buy will include a pizza oven, steel pans, pizza stone, rolling pins, food processor and pizza cutter. We will be discussing here not where to buy but what to look for while buying one.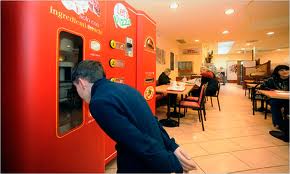 When you are buying your pizza equipments that involves the use of electricity, then is good to buy one that has cleared the National Sanitation Foundation (NSF), which is identified by their exclusive sticker stuck on it after securing clearance. In India, you will find an equivalent agency that gives security clearance to electrical and electronic items are in short named as ISI, and ISI stickers has to be looked in for.
When you are buying for a pizza shop, remember that this is not necessarily important that you buy everything that is labeled for a pizza shop. Buy only the minimal instruments, which will include, an oven  and oven related accessories like steep pan, paddle and pizza stone. Other items will include a rolling pin, pizza sheet. At the same time, a pizza cutter is not an essential for you can still manage with a sharp butcher's knife.
If you are thinking of buying used equipments, then follow the guidelines governing your local federal state for electronic items, and see that they are in good working conditions and will not be short-circuited.
For old equipments, these are following checks that you need to be cautious about, health department, sanitation, fire inspector and building inspector to give a tick mark for everything, and then you can think of buying used equipments.
Check with the manufacturer that the system is in working condition before you make a purchase, and try before you buy.
Check in your pizza restaurant that you have good earthing and the power supply is efficient to fit in with the pizza equipments, or else buy equipment accordingly. You do not have to barge on an imported piece when you are not able to meet the demands of the power supply that this equipment will be consuming.
Remember that you will need a refrigerator  and a cooler, see to that both these equipments are in good condition if you are going buy used ones, if not look out in the market for a new piece that has an ecofriendly cooling system and consumes less power, otherwise, you will suffer during the hot months.
 See that all the purchases you make are equally convincing that you have done via proper means that you will be in a position to question back boldly if any problem arises.
When buying your equipments, buy them according to the space availability, especially while you are investing on an oven, refrigerator and a cooler find them of the appropriate size that you can fit in well, and is not too big for the space you have.
Concentrate on the cutleries that you need are of good make and are rust resistant.
Image Credit 1: watchmojo.com, Image Credit 2: restaurantequipmentlogo.com
Tips To Buy Pizza Equipment