How To Use Fondant Other Than On Cakes

9 Feb 2011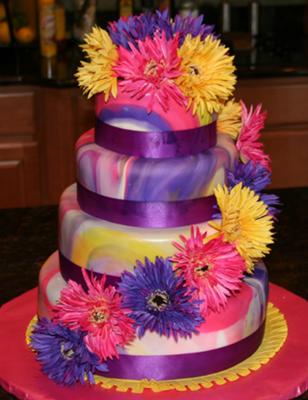 We usually use fondant to decorate cakes. The smooth icing on the cake is nothing but fondant. Using fondant to create different kinds of decorations on cakes is very popular. I love baking at home and use fondant a lot to create different kinds of decorations on cakes. Be it a large cake or small cup cakes, I enjoy using fondant to decorate the cakes and create new structures. One day a friend of mine asked me to use fondant other than on cakes. At first, I could not make out what she was asking, use fondant on something apart from cake? I could not imagine anything else apart from cake that complements fondant perfectly. But my friend insisted, so I tried to use fondant in some other ways.
Fondant cookies- After cake the next thing that came to my mind where I could use fondant was cookies. I imagined that if we could decorate a cake with fondant then why not do it on cookies. I baked some fresh vanilla cookies at home. Then, I made various colored fondant. I rolled out the fondant in the same way as I do for cakes but instead of covering the cookies with the fondant, I used cookie cutters to cut different shapes out of my fondant sheet. Then, I placed these different shaped fondants on each cookie and decorated them to make different Christmas decorations.
Fondant marshmallows– Although, we can make fondants from marshmallows, I thought of decorating the marshmallow itself with fondant. I got various shaped marshmallows and in a similar manner as I decorated the cookies, I started decorating the marshmallows. I have dipped some marshmallows in bitter chocolate and dried them so that it did not become too sweet after being covered with fondant. My kids enjoyed it.
Fondant sculptures – As we know, we can make any shapes out of fondant. Usually we create the shapes and use them as decorations on cakes. But this time I made the sculptures not to decorate the cake but to present them separately. I made a range of jungle animals and also a jungle and this whole scenery was presented to my children and their friends on its own. They enjoyed playing with the animals and when they got tired started nibbling on them.
I could think of only these ways to use fondant apart from cakes and I enjoyed doing it. However, I am sure that if we use our imagination a little more, we can use fondant in many other things also.
Image credit:    flickr.com,   cakecentral.com
How To Use Fondant Other Than On Cakes