Tips To Avoid Baking Dry & Hard Muffins
8 Feb 2011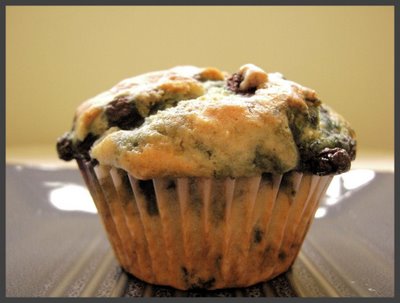 Tips To Avoid Baking Dry & Hard Muffins! Even the best of us need tips to bake the perfect muffins. Dry & hard muffins?!? Yikes!! Who needs them? All we need are those sinfully delicious muffins that embrace our teeth as they sink into them. Soft, warm, moist and juicy; you know what I mean. The best bakers make the preparation of a perfect muffin look easy. But it is not. They have perfected it after quite a few trials and errors. I repeat, nobody likes dry & hard muffins. So, I'm doing my bit to help you to avoid baking dry muffins. Muffins are the best snacks for anyone, so let's get started.
1. A Recipe for disaster
What I mean by a recipe for disaster is this; a poorly conceived recipe. It could be a poorly constituted recipe or the recipe writer would have forgotten to include a few ingredients. My advice to is to read the recipe properly. If you feel as if something is amiss, counter check with other recipes of the same dish. And one also has to be astute and apply common sense while dealing with such recipes.
2. No Baking powder, no muffin love
Most of the muffin recipes will include 2 to 3 teaspoons of baking powder. If you do not add baking powder to you muffins, they will be poorly textured and will not rise. The will be thick and more or less inverted. And if you haven't guessed it, there will be dry & hard muffins in your tray.
3. To stir or not to stir
The ground rule of muffin making is never to use a electric mixer to prepare the batter. Over done batter is one of the reasons resulting in dry & hard muffins. If you stir enough to moisten the dry ingredients, it should do. Ideally, you should just stir till you get a lump free batter. You can accomplish this in about 15 to 20 strokes of the ladle.
4. No more eggheads
The funny thing about the eggs is that when you put in more than what is required, your muffins will be rubbery, smelly and dry. If you are baking some that eggless variety, you can skip this section.
5. Over-baking
This is a very common mistake that many of us make. If the muffins are baked for a long time or if they are cooked at a very high temperature; you can be sure to have dry & hard muffins. To avoid baking dry muffins, just bake till it is required. And do not forget that muffins are in the oven.
6. How is your pan?
Do not use dark, non-stick pans as they absorb all the heat and burn out the muffins. Always use the regular shiny, greased pans to bake them.
Good luck with your muffins. Mazel Tov!
Image Courtesy: fromwhencethesweetbirdsang.blogspot.com
Tips To Avoid Baking Dry & Hard Muffins