Top 10 Food Gift For Valentine Day

3 Feb 2011
The sweetest way of celebrating Valentine's Day is by gifting food. So, here we have selected top 10 food gift for Valentine Day to help you zero down on the food gift for your valentine.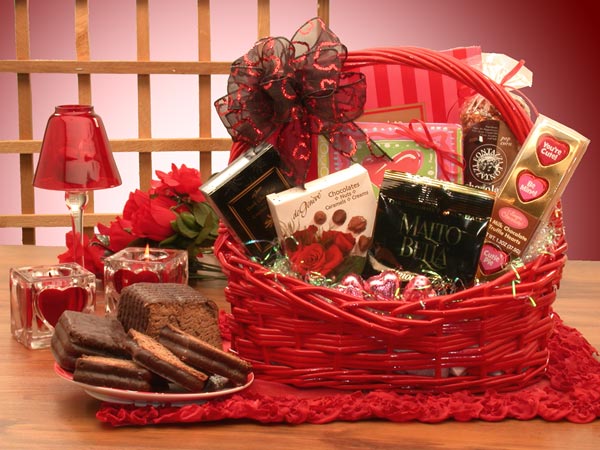 1. Chocolates
Chocolates are the best gifts for Valentine's Day celebration. They have been used as  a valentines day gift for ages and will remain so for many more years to come. Gift your loved ones with chocolates wrapped in red color wrappers especially for the occasion.
2. Candies
A candy for Valentine's Day is always a bounty. Make sure you keep the personal preference of the receiver in mind because each one has a different taste. Choose aromatic candies for valentines day gift as the flavors will linger around for a longer time.
3. Brownies
There is actually a lot that can be done with brownies and make them a special gift for valentines day. Given them the shape of your heart or make it aphrodisiac. You can even bake it to show how much you love or even buy it from the best bakery and gift in an expensive wrapper.
4. Aphrodisiac Foods
Valentine's Day is the best occasion to gift an aphrodisiac gift to your loved one. Cook some aphrodisiac foods gift for your wife or invite your boyfriend for an aphrodisiac meal. Do ensure you include avocados and almonds or get some raw oysters to eat.
5. Ice-Cream Sundae Kit
We love to eat ice-cream all the time, so for the top 10 food gift for valentine day we suggest to present an Ice-cream Sundae kit. It's playful yet erotic to indulge in spending time eating some ice-cream together. Make a kit yourself by putting together a quart of ice cream, strawberries, whipped cream, chocolate sauce and chocolate chips.
6. Aphrodisiac Teas
It is one of the best foods to gift for valentines day. Buy a complete kit for preparing the tea along with a tea set in pink floral. Sip some tea together and celebrate Valentine's Day.
7. Fondue
A romantic gift for valentines day has to have Fondue. Chocolate fondue works as an aphrodisiac. So get set for a romantic evening to make him or her feel special. Pair fondue with some favorite fruits for dipping.
8. Wine basket
This Valentine's Day gift a wine basket to bowl over that someone special in your life. Wine basket with cheese, almonds, cashew and sweet onion crackers make an exotic Valentine's Day food gift.
9. Assorted Foods
An assorted food gift box is the best way of pleasing one with a bounty of food stuff. Include everything that the receiver likes, wrap each of the food in a different pack and let your valentine enjoy opening each gift with curiosity.
10. Dried Fruits and Nuts
A box of assorted dried fruits and nuts is always a welcomed food gift. Use expensive dried fruits and nuts and get them wrapped up in style.
These top 10 food gift for valentines day has been handpicked for you. So choose any one of the above food gifts for Valentine's Day and make a mark in someone's life, someone who is very special for you.
Image Courtesy: forget-me-notgiftbaskets.com
Top 10 Food Gift For Valentine Day