Camomile Tea Health Benefits

26 Jan 2011
Camomile tea is a caffeine free herbal tea that helps you to relax and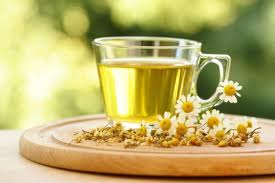 unwind. Camomile tea health benefits are not restricted to just soothing of nerves and mind, rather the tea is one of the safest medicinal herbs used in traditional and natural medicines.
An outline of health benefits of chamomile tea portrays that it is one of the best natural muscle relaxant and antispasmodic herb. In addition camomile has anti-inflammatory and aniseptic properties too. Let us take a look at the various camomile tea health benefits:
Good for inducing sleep.

Skin irritations, sunburns, heat rashes etc can be soothed with a cup of camolie tea.

Can relieve toothaches.

Help in relief from bronchitis symptoms.

Can improve digestion and calm the stomach.

Can help in regulation of menstrual periods and reduction of menstrual cramps.

Eye inflammation and infections can be treated with camomile tea.

One of the effective camomile tea health benefits is that camomile tea can help in preventing gum disease and mouth sores.

Liver, spleen, kidneys funstion efficently with a cup of camomile tea.

Helps against common cold.
Camomile tea health benefits can be enjoyed on regular consumption of camomile tea.
Image courtesy:sciencedaily.com/
Camomile Tea Health Benefits