Top Ten Chefs With a Fit Body
16 Jan 2011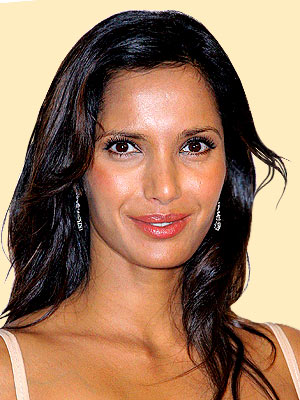 I know that most of us love to hear from celebrity chefs at the same time we also want to hear out the secrets of their fit body. I am hereby telling about those top ten chefs with a fit body.
Padma Lakshmi: Host of famous American Reality Show – Top Chef
 Padma Parvati Lakshmi aka Padma Lakshmi is an Indian American model, actress, cook show host, and cook book author. Padma has been hosting the American reality program Top Chef since the second season. I thought of adding Padma to the list of top ten chefs because she has got a fabulous figure. If her words are to be believed then she spents 12-15 hours every week for performing various exercises.  She tries to chomp in more carbs and lean proteins supplied by various fruits and vegetables.

 
Betheny Frankel: Celebrity Natural Food Chef
Betheny Frenkel features on second position in my list of top ten chefs because I am sort of enamored with her zeal for  fitness. Betheny is a natural food chef in all senses Betheny is the sort of person who believes in eating right and exercising right.  She released couple of high profile cookbooks and exercise dvds to prove her point.

 
Jamie Oliver : The self-elected minister for food
Jamie Oliver features into the list of my all time favorite top ten chefs because he is a kind of self-elected minister for food. Through the power of his brand Jamie has advocated the need for healthy eating. Jamie Oliver was involved in a prestigious school dinners campaign and it won him raving accolades. All these things indicate his inclination towards food and health. 

Anjum Anand: Advocate of Simple cooking
I thought of including Anjum Anand in the list of top ten chefs because she is the advocate of simple cooking. Also, Anju is a proud author of the well –acclaimed book Anjum's Eat Right for Your Body Type: the super-healthy diet inspired by Ayurveda. Anjum is inspired by the policy of healthy eating and simple living, so tries to keep her foods simple, which can be easily accepted by the body.

 
Nigella Lawson: Advocate of How to Eat
Nigella Lawson is one of my personal favorites because she personifies healthy eating by all means. Her culinary talent, healthy approach to food and above all good looks has earned her the reputation of superchef.  Nigella's relax and healthy approach to food has won her  huge fan following. She began her career as a restaurant writer and has hosted series of popular food reality shows and authored many winning cookbooks.  Now you might have understood why I thought of including Nigella in my list of top ten chefs with a fit body.

 
Bill Granger: A Self Taught Cook
Bill Granger is a self taught cook, celebrity chef andtelevision host. His joyful and domestic approach to cooking makes him distinct from other top ten chefs mentioned in this blog. Bill has shown some healthy and simple ways of cooking through his recipes.  Bill has charmed viewers in 29 countries through his books. His fit body and charms have earned him great reputation.
Gary Rhodes: Doyen of Smart British Cookery
Gary Rhodes is known as doyen of smart British cookery.  Gary Rhodes have kept people enchanted with his amiable cooking style. This cooking style has driven crazy over the last 10 years. A great body coupled with good looks coupled with divine cooking skills is what makes people to go crazy about him. Gary was awarded OBE in 2006. Now you might have understood why I tried to include him into the list of top ten chefs with a fit body.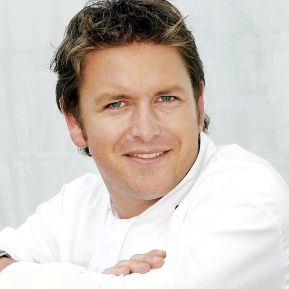 James Martin: Television Sweetheart
James Martin is famous for his cooking as well his charismatic persona. James hogged limelight with his television shows but he became popular due to his range of sophisticated cooking appliances and cookware's. His healthy body and creative technical mind strikes with people of all ages. 

 
Aaron Craze: Aaron Cooks Italian
Aaron learned cooking on 2002 televised series which aimed at guiding disadvantaged adults to master the kitchen skills, since then there was no looking back for Aaron . Today he is out with his famous cookbook Aaron Cooks Italian. Aaron's healthy physique made me  consider him as one of the suitable candidates to grace the list of  top ten chefs with a fit body.
Nigel Slater: Iconic Food Writer from Britain
Nigel Slater the most celebrated food writer from Britain is known for his appealing persona and straightforward, magnetic and earthy recipes. Nigel is recipient of many prestigious cookery awards. Because of these achievements I thought that my list of top ten chefs with fit body would be incomplete without Nigel Slater.
Image Courtesy: cdn.babble.com  melrosejewelers.co.uk
Top Ten Chefs With A Fit Body