You are here
Home
»
Facts
»
Food Facts
» How California 'Salad Bowl' Pesticides Are Destroying Public Health
How California 'Salad Bowl' Pesticides Are Destroying Public Health
12 Jan 2011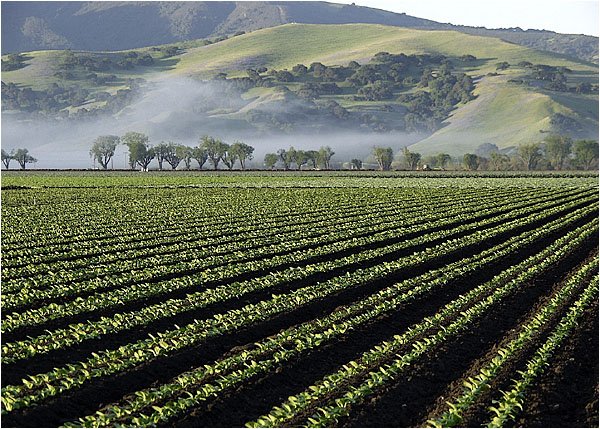 Here's a look at how California 'Salad Bowl' pesticides are destroying public health.
Pesticides are the creation of modern technology originally intended to save crops from harmful pests. But what got unleashed was a whole new problem with pesticides harming consumers and those who are using it on a regular basis. 
Salinas Valley is the world's salad bowl. Several food distributors like Dole, Naturipe and Fresh Express have farms here. CHAMACOS center, the Center for Health Assessment of Mother's and Children of Salinas is a joint project of U C, Berkely, the Natividal Medical Center, Clinica de salud del valle de Salinas and other community organization, with Dr. Brenda Eskenazi from the University of California, Berkeley - working together to assess exposure to pesticides and other pollutants in pregnant women and young children. A study  to determine the effect of exposures of pesticides on health and its prevention. Pesticides and public health are a major issue now and also a topic for hot debate.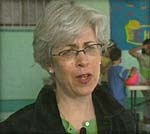 The Pesticide Effect Study on Mothers and Children:
-Brenda Eskenazi had begun a study 12 years ago, on long time exposure both in migrant workers, local population, pregnant women and their children.
-600 moms were recruited and various tests were done to measure pesticides in their bodies. The study tracked them all through their pregnancy, in hospitals and babies, collecting chord blood. The mental development and general health were also tracked.
-Study found at age 2, the children with most development problems in the group, had highest organophosphates (OP) in their mothers. Pervasive mental disorders were seen in the children.
- At age 5, poorer attention span is seen, with higher OP's in the mothers during pregnancy compared to mothers not exposed to it.
-High presence of progressive developmental disorders in the children of mothers working in these areas was found.
Previous studies of agricultural areas of the US have shown strong associations between pesticides and childhood cancers
- Kids who eat more fruits and vegetables have higher pesticide metabolites in their urine according to another study.
-The CDC (Center for Disease Control and Prevention) found evidence that these pesticides are contaminating kids even if they are not from an agricultural background. Pesticides are destroying public health and are worrisome for all.
-These studies are being considered by EPA (Environmental Protection Agency) regarding the dangerous effects of pesticides and other neurotoxins on children and adults.
-This work is now a model for recently launched National Children's study run by the National Institute of Health which examines the effects of pesticides on 100,000 children. The study tracks them from birth until age 21.
Pesticides, thalates, PFC's, BBDE, carcinogens, mutagenics, and endocrine disrupters are harboring their metabolites in the body, leading to all kinds of dangerous side effects.
Environmental advocacy group Commonweal says there are 85,000 chemicals registered for use in the US, with 1000 to 2000 new chemicals entering the marketplace. Most of these chemicals were not around in the 1920's.
The Salinas study is alarming and a wake up call for people and the environmental agencies on how pesticides are destroying public health.
Image Credit: Salinas valley
How California 'Salad Bowl' Pesticides Are Destroying Public Health