How to Make a French Vanilla Mocha at Home
6 Jan 2011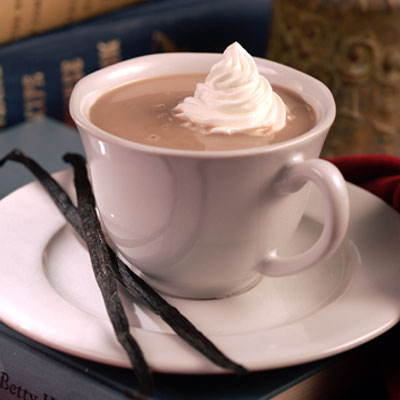 When you are sitting all alone at home or you have some friends over at your place, nothing can beat the flavor of a cup of delicious French vanilla mocha coffee.
Here's how to make a French vanilla mocha at home. It is a quick and easy treat that can please almost everyone. Just a few simple ingredients can help you make this hot coffee. So, you must always keep these ingredients handy , so that you can have your favorite mocha whenever you feel like.
Ingredients Needed
Water
Instant Coffee Granules
French Vanilla creamer
Whipped Cream
Chocolate Syrup
Method of Preparation 
Pour 3/4 cup of water into a microwave-safe coffee mug and heat it for about two to three minutes in the microwave.

 
Add 1 tbsp. of instant coffee granules to the coffee mugh and stir the coffee granules using a spoon until the coffee is completely dissolved.

 
Stir into it 1/4 cup French vanilla creamer along with1 tbsp. chocolate syrup, so as to add a perfect flavor to your cup of coffee.

 
Top your coffee with a dollop of whipped cream.

 
Drizzle a little amount of chocolate syrup on top of the whipped cream, and serve your coffee is ready to be served.
image credits : meals.com
How To Make A French Vanilla Mocha At Home