How To Recycle Fruit Baskets - What To Make Out Of It

3 Jan 2011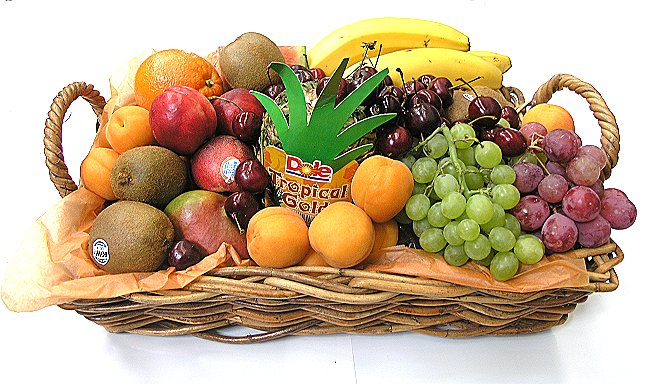 If you are left with many fruits and even more number of baskets, here is how you can recycle the fruit baskets.
I was checking my utility area the other day and I realised that I have stacked used fruits baskets one above the other. And the one on the table has been around for a week now.  Only the easy to eat apples and the bananas have vanished. Most of the tropical fruits, which need a little work before they can be eaten, are all intact.
Recycling the fruits and the fruit baskets is always a tough task. By the time you get around to doing it, everyone is either fed up of the fruits or the fruit salads. The easiest was to finish this task is by cooking these fruits. So if you have fruits like the melon, pine apple and pears, these can all be served with a small twist.
Cook 'Em Up
If you have some extra pineapples, consider peeling off their thick skin and slicing them into thick pieces. Now boil this with a little orange juice, syrup and crushed ginger. Cook them till the the syrup evaporates and you are left with the thick liquid. Cool this and serve. You can also use this as a topping for your bowl of ice cream. If you are cooking shrimp in the tropical style, add a little of this for extra taste.
If you are left with many watermelons, do not panic. They are great sources of fluids and are good especially during the summer. Scoop the pulp of the water melon, de-seed them and blend it using crushed ice, milk and sugar. You can also add some ice cream or chopped berries for extra effect. Serve this amazing smoothie to your kids, when they return from school.
Pears are considered by many as a fruit for special occasions. You can use these as an apple substitute in a tart or pie. You can also poach those pears in a syrup with orange rinds or lemon zest, this will be great with some vanilla ice cream.
A Thank You Note
Now, if you have had enough of those fruits and anything fruity, then just prepare these items with the fruits you have got and pack them up in nice jars. You can arrange them inside your basket and keep them on the table or pack them in the same basket and send it to your friend with a thank you note.
Image Credit:  nzflower.co.nz
How To Recycle Fruit Baskets - What To Make Out Of It