What Are The Uses Of Decorative Sugar
14 Dec 2010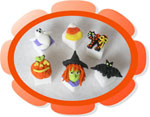 Despite being a little expensive with lesser variety of colors, decorative sugar is in huge demand because it can be used to make attractive cookies, candies, birthday or wedding cakes. This article will explain What Are The Uses Of Decorative Sugar.
Sugar Cubes: Decorative sugar can be used to make entirely unique and elegant sugar cubes. This will not only add delightful touches to all your important celebrations like birthdays, weddings etc but also charm your guests with their small and delicate shapes.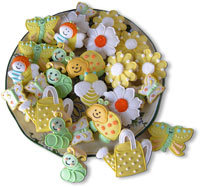 Frosted Holiday Sugar Cookies: Use decorative sugar to make Frosted Holiday Sugar Cookies this festive season. Involve your kids in this fun activity of decorating cookies. All you need is all-purpose flour, baking powder, softened butter, granulated sugar, eggs, vanilla extract and vanilla frosting. Click on this ifood.tv link to see a recipe on it.
Sweeten your tea with decorative sugar: If you want an elegant tea party at your house, use decorative sugar cubes to charm your guests. A wide variety of sugar cubes to decorate tea comes and you can buy anything from tasty sugar daisies to heart-shaped sugar cubes. They are simply perfect enough to sweeten your tea and great for bridal tea showers.
Making decorative sugar is simple: Decorative sugar is easy to make even at home at much less prices than what stores offer. All you need is white sugar, food coloring, cookie sheet, spatula, a plastic bag and an airtight container. Pour some sugar into plastic bag and add a few drops of color into it and knead the sugar thoroughly. Once mixed, pour this mixture onto a cookie sheet and spread the sugar into thin layer with spatula. Dry it for 15 minutes and store it in an airtight container.
Image Credit: cookiesncream (1); cookiesncream (2)
What Are The Uses Of Decorative Sugar