How To Celebrate National Peanut Butter Cookie Day
9 Dec 2010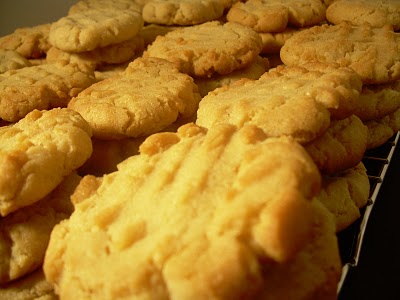 "How to celebrate national peanut butter cookie day? "This topic triggered my senses because as a child I always staged fights with my siblings demanding an illegal share of peanut butter cookies. Through articles I came to know that these cookies originated in US some time during the 1930s. And George Washington Carver was the first person to suggest the use of peanut butter in the preparation of cookies. In his 1916 Research Bulletin he suggested three methods of preparing peanut butter cookies using crushed peanuts as the main ingredient. And it is believed that some time later crushed peanuts were replaced by the peanut butter.
The National Peanut Butter Cookie day falls on June 12th. You can kick off the National Peanut Butter cookie day celebrations by:
 Preparing different peanut butter cookies: You can perhaps experiment with different variations of the peanut butter cookies, which you have not yet tasted.  You can refer to internet and other sources for whipping up guilt free peanut butter cookies.

 

Ignite the trend of Creativity: You can perhaps nudge your friends to get extra creative by pitting them against each other. You can organize a friendly competition amongst your friends. And boxes of their favorite peanut butter cookies can be handed out at the end of the competition.

 

Organize a special show in honor of the peanut butter cookie: I feel other than preparing a peanut butter cookie, organizing a special slideshow for kids, and close friends is the best way to show your respect to this savory delight. You can touch upon different areas like the history of  peanut butter cookie, different variations of the peanut butter cookies prepared throughout the world etc. You need to tax up your brains a bit to come up with some interesting butter cookie day topics.

 

Conduct a peanut butter cookies themed musical chair: You can round off the day by organizing a peanut butter themed musical chair. There are many songs and commercials that were thoroughly inspired by peanut butter. You can coax your friends to play this interesting game.

 
Hope you find these ideas useful while planning a party to celebrate the National Peanut Butter cookie day.  
Image courtesy:2.bp.blogspot.com
How To Celebrate National Peanut Butter Cookie Day