How To Make Yeast-Free Pizza Dough

29 Nov 2010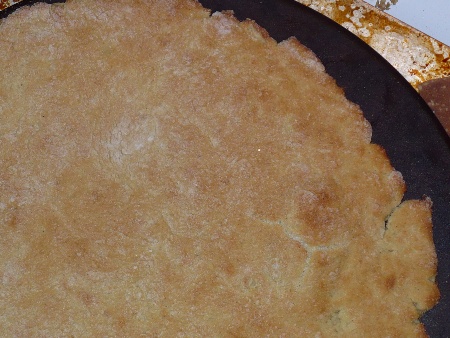 Baking pizzas are commonplace as are their recipes but do you know how to make yeast-free pizza dough? Now why on earth should you do that?  Well, we all know that the pizza dough can be made quite easily by sifting flour with the required amount of yeast; however, using yeast has its own problems as well. It is therefore imperative to have an alternative handy and learn how to make yeast-free pizza dough which will help you attain your objective equally  well.
Now if you are prone to bouts of indigestion or suffer from yeast allergy you do not really have to give up your favorite food. Try making yeast-free pizza dough and your worries will simply vanish! You can now enjoy tucking into the scrumptious dish without having to suffer at all. But how to make yeast-free pizza dough in the first place? There is absolutely no reason to fret. Take a look at the simple recipe given below and you will know the technique in a jiffy.
Things needed
A cup of sifted flour
Same quantity of a whole wheat flour
A quarter of a cup of meal made with corn.
A teaspoonful of baking powder
Salt to taste
About  a cup of water.
How to do
Making yeast-free pizza dough  initiates as soon as you get to mix all your ingredients in a big bowl and start kneading them in earnest. Feel free to add additional water in case the consistency is not quite right. Kneading properly is the key if you want to learn how to make yeast-free pizza dough. The finished dough should be soft and smooth. Elasticity is also an important factor that cannot be overlooked when you are making yeast-free pizza dough.
The dough is now ready to be popped into the oven as you do not have to wait for it to rise. Adding a few drops of olive oil or milk while making yeast-free pizza dough will ensure extra smoothness while the whole wheat that you have added will go a long way in making you stay healthy as well.  
Image Courtesy: glutenfreecookingschool   
How To Make Yeast-Free Pizza Dough