Pumpkin Pie Scent Turns Men On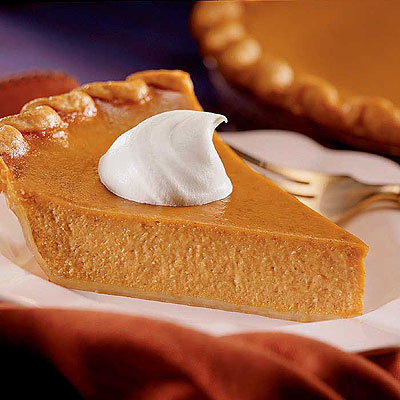 "Pumpkin pie scent turns men on"- say Researchers.
This is good news for all those women who end up spending hard-earned dollars for finding the suitable perfume to attract men, now they only need to turn to their kitchens because a very popular Thanksgiving scent can make their man wild.
Researchers at Smell and Taste Treatment and Research Foundation in Chicago concluded that the smell of pumpkin pie aroused sexual feelings in men.
If you are in search of pepping up your sex life, then cooking a pumpkin pie can be the best option say researchers. The group of researchers led by Dr. Alan Hirsch and Dr. Jason Gruss, conducted tests on men between the ages of 18 to 64. These men were exposed to 24 different scents during the course of the study. The men were blindfolded and their penile blood flow was measured following their exposure to the scents. The researchers found that the scent of lavender and pumpkin pie aroused men more than any other scent. Almost 40% of the men responded positively to the lavender and pumpkin pie combination.
Hirsch and his team conducted these tests to determine the impact of scents on the sexual arousal and function.  Hirsch told AOL Health ""We take care of patients here who have lost sense of smell due to head trauma. Many of them lose their sexual function, and we wanted to know if it might be related to their sense of smell." Hirsch and his team never expected that men will respond positively to pumpkin pie and lavender scents.  He suggests that these scents may remind men of their lost childhood, girlfriends, or perhaps wives or may be these scents made men more relaxed.
Hirsch added:"The biggest question we had was 'why food odor over everything else?' The researchers found that men had warm feelings towards food scents such as doughnuts and black licorice, oranges, cola and buttered popcorn. The older men responded warmly to vanilla, whereas cranberry rounded low responses from men.
Hirsch suggested that very less food smells turn off men, so women should smartly act while cooking the Thanksgiving dinner this week.
Image courtesy: verybestbaking