Alternative Uses For Lemons

22 Nov 2010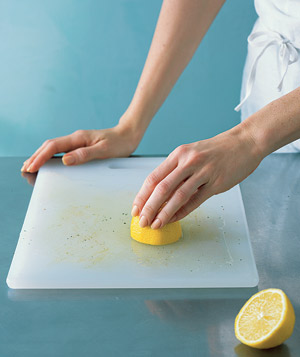 We all know about the usefulness of lemon juice in cooking – do you know about the alternative uses for lemons? Lemons have several other uses which make it a necessity items at homes. In fact, it is said that there are more than 100 alternate uses of lemons. Here are some easy  ways of using lemons for other purposes – hope you are going to find them very useful.
Removing food stains – Lemon juice is very effective in getting rid of food stains – even some stubborn stains like beetroot marks. It can be used in removing stains and food marks from plastic or glass utensils, wooden tables and choppers and kitchen tops too. It helps in fading tea stains on your table cloth, dress or apron which is otherwise very difficult to remove.
Décor purpose – Lemons are often used as centerpieces when you have nothing else to use. It is a simple way – you just need to fill a glass bowl with fresh lemons and display it on a windowsill. It looks smart and enhances the appeal of the place. 
Relief in sore throat – Incessant cough and soreness of the throat is a common problem.
Lemons offer relief from such soreness and cough. You just need to roast a lemon, peel it and then mix its juice with honey. Swallowing this mixture offers relief from sore itchiness and burning sensation.         
Cleaner and sanitizer – Nothing works better than lemon juice when cleaning and sanitizing is needed. You just need to run lemon slices on chopping blocks or over the chopper surface to sanitize it. If you find that your hands are stinking after you have just washed prawns or other fishes, wash your hands with little lemon juice. Bathrooms, wash basins, tiles and other surfaces are cleaned best with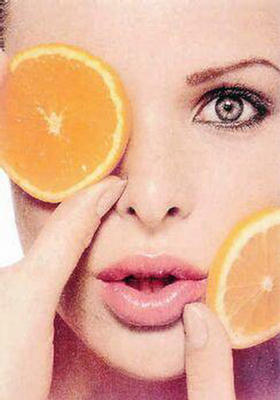 lemon juice. If you wish to bring a shine to your copper utensils, you just need to sprinkle some lemon juice or wedges with salt and scrub it gently. The utensils shall sparkle like new.
Beauty – Women love lemons because of its several uses to enhance their beauty. Those who suffer from skin rashes like pimple and acne need to apply lemon juice on such infected surfaces. It normalizes oily skin and brings out all types of dirt from pores. It soothes and provides relief to all skin types. Lemon juice when applied on hair can help to reduce and finally get rid of dandruff which causes hair fall and tremendous other hair related problems. Lemon is also said to be excellent for fingernail treatment. If you suffer from brittle nails or your nails chip off very easily, start a routine of dipping your fingers in lemon water solution. You will be able to notice the results very soon.
Image credits - realsimple.com, dawnhaydesigns.blogspot.com, womenxone.com 
Alternative Uses For Lemons