How To Use Greek Yogurt

16 Nov 2010
Greek yogurt is little different as it uses cow or sheep milk in its making. This is very creamy and delicious and you need to know how to use Greek yogurt, to enjoy it the most. It is little sourer than the typical yogurt we use everyday – you will also find that this yogurt is extremely thick which makes it very satisfying. It can be used in several recipes – not only for its taste, but because of its so many health benefits. Using Greek yogurt can change the taste of any food you cook – here are some ways of using it in various ways to enhance the taste of different foods you cook.
Eat in parfait – You can try out this very delicious parfait for your breakfast. It is simply tempting and very delicious – you will love to have it almost everyday for your breakfast. You just need to place the yogurt in a small dish and sprinkle it with some blueberries over its top. You can also sprinkle some flaxseeds with some honey for added taste. You can repeat this step and have a healthy and a very yummy breakfast.
Sour cream – This can be easily used as a substitute for soup cream if you do not have it readily available. You will notice that Greek yogurt has a flavor and taste which is very similar to sour cream – hence it can be easily used instead of cream. It will save your money and you don't have to worry about keeping an additional item in your fridge. Greek yogurt does not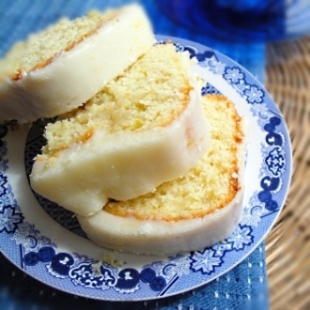 have any thickening agent which is present in sour cream.
Cakes – If you wish to make your cakes little bit creamier, you can add some Greek yogurt. However, do not add it in excess, as it can make the cake sour. Try to add little yogurt and put an additional spoon of sugar to balance the sourness of the yogurt.
Frozen – It can also be used in the making of frozen yogurt. This is creamier than the standard yogurt we buy – hence when it is frozen it becomes quite similar to full fat ice cream when it is frozen.
Dip – This is probably one of the best uses of Greek yogurt. Make a very creamy dip with it, instead of using sour cream for the purpose. You can even add some spices to the yogurt – it adds a very healthy tinge to the dip and gives it a preferred flavor for any type of party.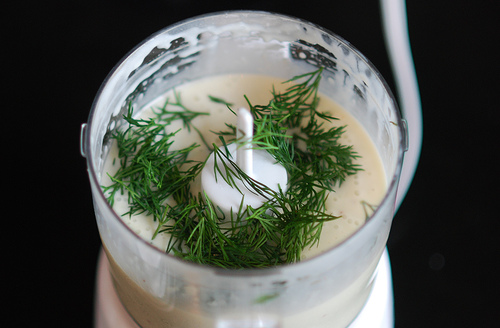 Topping – Greek yogurt can also be used as a topping for chicken and fish. It is a very savory idea to make use of chopped green chilies and grated lemon zest with helps to give a unique flavor to the dish. The skin of the cucumber can be sliced and then added to the yogurt. You can use this for preparing the topping of pan fried chicken and fish. It is extremely delicious – you are sure to love its taste!
Image credit - whitneycole.com
How To Use Greek Yogurt