Check For Hidden Animal Ingredients In Food
13 Nov 2010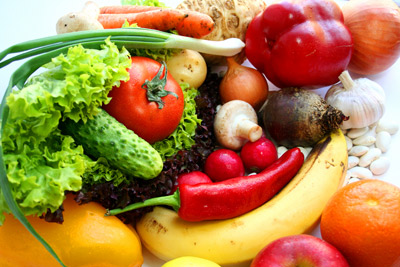 " How to check for hidden animal ingredients in food?" roared a newspaper headline. Being a vegan I have always ensured that the food that I eat is free from traces of animal ingredients. But, that newspaper heading was a sort of an eye opener for me because till now I have never known that some of the products, which I loved, contained hidden animal ingredients. I think many of the vegans and vegetarians might have grasped their heads in bewilderment after reading that some of the foods that they eat with passion, may be laced with animal ingredients.
The new food labeling techniques help vegans and vegetarians to choose their foods with care. Nowadays, most of the food brands put up labels on the product, which warns vegans and vegetarians to stay away from certain food products. This type of labeling aids in preventing food allergies.
How can vegetarians and vegans check and avoid hidden animal ingredients found in so called green food? If you are going for established names, then, some of them are very imminent in labeling their products as "vegan" or "vegetarian", which means you can try them out without a tinge of skepticism. But, there might be some hidden animal ingredients in the food, which are not listed on the product. Here is the list of few of such hidden animal ingredients found in "green foods":
Let's begin with something sweet:
Candy, Dessert and Confectionary
Gelatin: Skin, and bone cartilages of animal are used
Marshmallows, Skittles, Starburst brand candies, Jell-O or gelatin based sweets: Made up of gelatin derived from bone cartilages of animals.
White sugar: Bone char is used to whiten the sugar
Glazed candies, candied cherries, red colored candies: Cochineal and carmine are used to color the food especially the red colored foods
Pie crusts: Lard or butter is used to prepare the crusts
Bakery products
Crackers: Animal derived enzymes are used to prepare the crackers.
Whey protein: Is a milk product
Omega-3 enriched bread: Fish oil is used to enrich  the bread
Canned food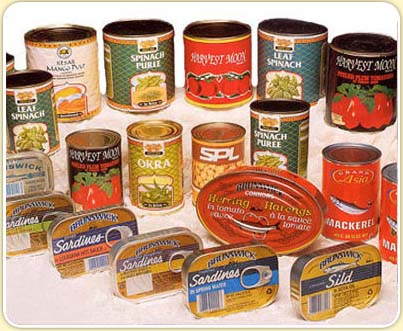 Vegetable soup: Meat or poultry broth is used to thicken the soup
Beans in tomato sauce: Pork sauce is added to tomato sauce as a thickening agent
Refried beans: Lard is used for frying beans
Caesar salad / dressing: anchovies, possibly bacon is used
Worcestershire sauce: Anchovies are added to it
Frozen /Dairy/ Refrigerated products
Frozen hash brown potatoes: Contains lard
Low fat Yogurt or sour cream: They contain gelatin
Margarine: They contain gelatin, whey powder, casein
Soy cheese: Are laced with casein (a milk protein), which helps them to melt
These are just a few of the instances, but, keep on reading ifood.tv blogs to learn more on this.
Image courtesy: questionanswers.info, spluk.net  
Check For Hidden Animal Ingredients In Food