The Significance Of The National Fast-Food Day
12 Nov 2010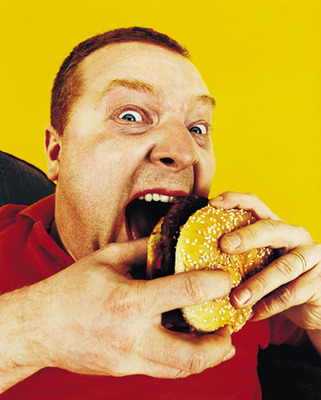 In today's life, fast food has become as important as any other regular food for a majority of population. The significance of the National Fast-food Day lies in this very fact that you cannot ignore this anymore just by categorizing it as unhealthy, junk food. It is hard to find an American, who has not tasted any fast food in his whole life. Fast foods might not be the right option, but the convenience of having the fast-food in no time, cannot be disregarded. November 16th is the day for honoring this special food. With a couple of days in hand, you must be ready for celebrating this special day with the guidelines on what to do on national fast food day.
What to Do on National Fast Food Day
This is the day, when you are not going to listen to the doctors and health professionals. Jokes apart, indulging yourself in these fast foods will not be that harmful, when you promise to eat healthy for the rest of the year. Take this oath in the morning and start your day to celebrate the National Fast Food Day, with a pack of doughnuts and coffee ordered from your nearby doughnut shop.
The best part of this day is that you don't have to spend long hours in kitchen for celebrating this occasion. Just for this day, switch off the kitchen gadgets, take a favorite magazine and simply relax, without worrying about what to cook and what to eat.
As you started your day with doughnuts, the lunch should also be done in similar way. You have several fast food options for lunch, such as hot dogs, subs, burgers, pizzas etc. Take your family to the nearby fast food joint and eat to your fullest. If you don't find enough space to sit and enjoy the lunch, don't worry. Go for a take-out option to bring the food at your home and enjoy at your leisure. However, if you are not feeling like going out for the lunch, then place the order over the phone and within 30 minutes the food will be present on your dining table.
You can arrange for a family get together in the evening at your home or at any favorite junk food stop. Enjoy plenty of junk foods and get entertained with various games or music. It is also the ideal day to enjoy a movie in the evening as you don't need to bother about cooking the dinner. The evening can be turned to be a most memorable occasion, as you can do anything you like. Wrap up your day with another fast food meal on your car or back home.
Image Courtesy: healthkicker.com
The Significance Of The National Fast-Food Day