How To Use Dried Vegetables in Soups, Stews and Sauces

5 Nov 2010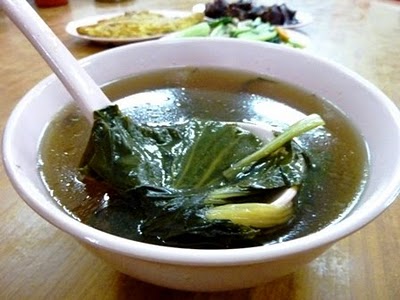 Those who grow vegetables at home will agree that they a lot more vegetables than what they can actually consume. In such a case they need to know how to use dried vegetables so that they can dry their produce in the correct process and store whatever extra they have. Using dried vegetables is a good way to ensure that you are having your own home grown vegetables throughout the year – moreover, you are saving a lot on your budget too.    
Here is the easy way on how you can use rehydrated vegetables and use them for your daily needs.
In soups and stews – You can use dried vegetables like carrots, beets, cabbage, okra, dried beans and peas in various types of vegetable and meat soups. Vegetable, corn, bacon, chicken, lamb meat and even beef soup use various types of dried vegetables. You can even enjoy green peas when they are not available in the market, if you know how to use dried green beans. Vegetable soups which are specialty items of several restaurants use dried corn, peas and cabbage in the making of their hot selling soups. All these vegetables need to be soaked in water for sometime before they can be used in such soups and stews.
Salads – Dried vegetables can be rehydrated and used in various types of salads like onion, lettuce, beans, carrots and pea salad also. You just need to have them soak overnight so that they get back their moisture. Once you find them well soaked you can use them as per your recipe and needs.
Casseroles – One of the most common uses of dried vegetables is in casseroles. Green beans are soaked in water before they are used in several casserole dishes. These can be used along with other vegetables like corn, lettuce and cabbages. Cream is often added to enhance the taste of the dish.
Stuffing- If you love to have stuffed potatoes with peas then green peas can be used after
538278-using-dried-vegetables-in-stuffing-and-sauce.nwvwynhno6alosr7keeping them soaked in water for some time. In fact dried vegetables are used in several stuffing recipes and in the making of wraps. Dried onions, cabbage, peas, tomatoes, spinach and kale are used in the making of various stuffing. You can later use these stuffing in the making of rolls, chops, sandwiches and other grilled  delicacies.
Sauces – Dried tomatoes, chilies, onions, beans and also peas are also used in the making of various sauces which are used in various recipes. These sauces are often made in advance and stored in the form of pickles, so that they can be used year long.
Garnishing – If you are able to soak dried vegetables well such as cabbage and peas, you can use them for the purpose of garnishing many dishes. Onions and lettuce leaves are often used just for garnishing. 
Image credits - everydayfoodiluvkk.blogspot.com
How To Use Dried Vegetables In Soups, Stews And Sauces