What Are The Types Of English Cheeses

1 Nov 2010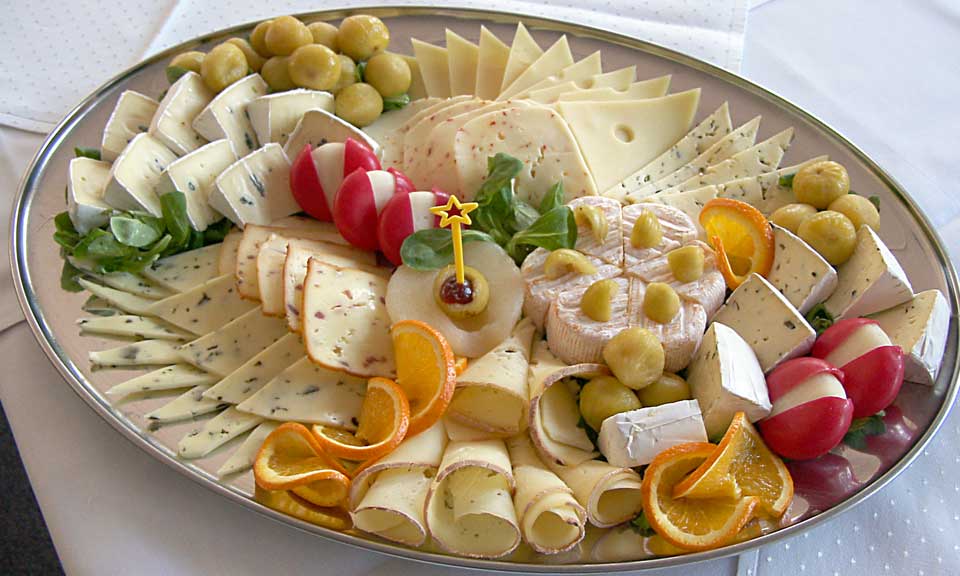 In Britain 98% of the population eat cheeses from about 450 types of English cheese varieties available. So what are the types of English cheeses and how to use them? While there are a myriad of English cheese varieties, learn about the best English cheeses and start using them. 
Cheddar Cheese

Originated from town of Cheddar, Cheddar cheese is world's most popular cheese and consumed in highest quantity. Traditionally Cheddar cheese is cured in caves for a minimum of 9 months and higher. Aged Cheddar cheeses are nutty and strong in taste. All Cheddar cheese have their age printed on the package. It can be used for cooking a number of dishes for snacks, breakfast or main course meals. It's versatile to use and tastes mild to strong depending on its age. Cheddar cheese is popularly eaten as a snack, with crackers and added to soups for flavor. Sauce made out of Cheddar cheese is used in pasta, drizzled over boiled vegetables and used with many other dishes. 
Dovedale Cheese

Dovedale has blue veins and semi soft texture. Unlike all English cheeses, it is dipped in brine for a continental look and flavor. Diced Dovedale cheese is used for making tarts for serving with salads.
Stilton Cheeses

Stilton is a fatty protein rich cheese. The main characteristics of Stilton cheese is its crust, delicate blue colored veins, cylindrical shape and distinctive creamy acidic taste. It is also called as the "King of Cheeses" for its unique flavor and versatile use. It crumbles easily, melts and also freezes. Stilton cheese is used to make dishes for special occasions and is excellent for making desserts. It can be eaten as a snack in itself or eaten along with dark sherry or with sweet wine. Stilton cheese is ideal for making starters and dishes served for Christmas.
Wensleydale Cheese

Wensleydale cheese's moist texture and unique flavor is similar to wild honey. This special cheese comes in 5 types each having a remarkable feature and taste. Wensleydale cheese is used for making beetroot and mascarpone risotto, lasagna, muffins and is loved to be eaten in its natural form.
Double Gloucester Cheese

Light orange shaded color Gloucester Cheese has strong savory flavor. Its texture is hard with a naturally developed rind. This cheese is used for adding color to a cheese platter and tastes best when eaten at room temperature. Eat it with Rioja or Riesling wines or try out Gloucester cheese and ale recipe, or eat them with biscuits or use as topping for pasta and pizza, they are easy to grate, grill and melt hence can be used in a variety of dishes.
Red Leicester Cheese
As the name suggests, this cheese is red in color. It has a light sweet and mellow flavor, with a creamy taste. Red Leicester Cheese is ideal for melting, slicing and grating. It is used in salads in cubes or grated form, melted for making cheese sauce and to enhance the elegancy of a cheese board.
Image Courtesy: wikimedia.org
What Are The Types Of English Cheeses