How To Use Dried Ancho Chili Peppers?
27 Oct 2010
Spicing up your dishes in an innovative way - with that perfect tang of spiciness that makes it presence feel, yet does not overpower the other flavors of the dish - is more than just an art. Learn how to use dried ancho chili peppers in various ways and see how it makes a difference to your dishes.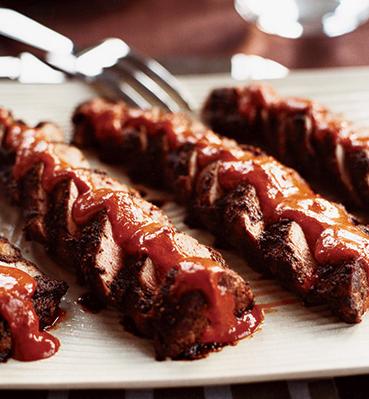 Dried ancho chili peppers, or poblano as they are commonly called, are a kind of mild flavored pepper originated in the State of Pueblo, Mexico. While the pepper is mainly used in "cooking" authentic Mexican dishes, there are other ways as well in which you can make use of this spice to flavor your dishes. So, here are some of the common ways of using dried ancho chili peppers:
Chopped Dried Ancho Chilli Pepper:

Mexican soups and broths, though not too spicy, do give you a feel of a subtle and mild spicy flavor. This is quite often due to the right usage of the dried ancho chili peppers in the cooked soups. Simply chop the peppers into small dices and add them to your soups. Let it then simmer for about five minutes. The flavor and smell get integrally merged with those of the soup and what you get is an out-of-the world, magical, steaming hot bowl of tasty soup.
As Fresh Chilies:

Even though the name itself suggests a dried state, you can easily use dried ancho chili peppers as fresh peppers. Simply add the peppers to a bowl and pour boiling hot water on it. Let this sit for about half an hour, so that the water gets soaked by the peppers. This moistens the skin of the ancho chilli to give it the same fresh look and feel. You can now use them just like fresh pepper to your dishes.
Pepper Powder:

Powdered pepper is one of the most common ways of using chili to your dishes and dried ancho chili can be easily made into some. Just put them in a blender and grind dry, without adding water. Within minutes, you get a powder of it. Store it in an air-locked container in a dark corner and use it as and when needed. The best part of using dried ancho chili peppers as powder is that it does not have the "artificial" and "synthetic" smell that commercial chili powders normally have. Instead, ancho chilies normally have a fruity smell in their skins, which when powdered impart a refreshing flavor to your dishes.

 
Pureed Pepper:
Using dried ancho chili peppers as a puree is another way of using this Mexican spice. Simply make a paste of it in a grinder with a few drops of water and your ancho chili puree is ready. You can add them to sauces and mole or even mix them with a few other flavors to make a unique dip for those nachos and tapas.
In Salsa:

Talk about Mexican food and not mention salsa – just not possible!! And nothing can be better than using dried ancho chili pepper in salsa to add that touch of mild heat. You can easily reconstitute the dried pepper by dicing it and then dry roasting it for about two minutes, before adding them to your salsa or sauce preparation.
Thus, the ways of using dried ancho chili peppers are numerous. From nachos to tapas, from salsa to sauces, from soups to moles to tamales and enchiladas – dried ancho chili peppers can be used in any dish and in any way. Therefore, add a dash of this to your dishes and see how your dishes take a different taste and flavor in a secretive, subtle and mild way that will keep your guests guessing on the ingredients which had gone in.
Photo Courtesy: images.teamsugar.com
How To Use Dried Ancho Chili Peppers?